There's A Theory That Kylie Jenner's Naming Her Baby After This Lip Kit & It Makes So Much Sense
5 October 2017, 13:56 | Updated: 4 December 2017, 11:10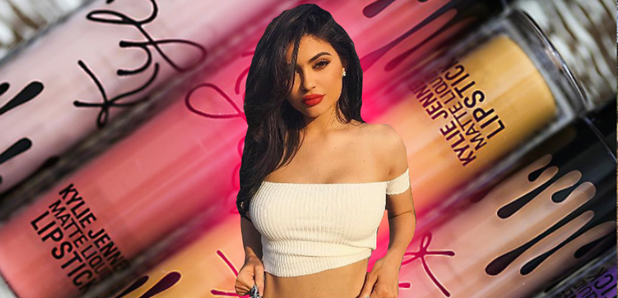 Ok..just stick with us alright?
It's all gone a little bit quiet over there in the Jenner-Kardashian camp hasn't it? Has there actually been any confirmation on Kylie being preggo? Well...there's a theory about her baby's name anyway, so here goes!
> You Know...As Soon As That Baby Arrives, You'll Want To Know About It. Download Our App & We'll Keep You In The Loop
Last September, on her very own website, Kylie Jenner admitted she had jotted down a few possible baby names, "I keep a list in my phone of names I like for my future kids. But they're my secrets for now!"
Granted, this was back when Kylie was with Tyga and things have moved on but that's not stopping the theories.
What if...the names of KJ's lip kits (her most loved sets) were possible baby names?
> Tyga's Shaded Ex Kylie Jenner With His First Savage Comments About Her Pregnancy
Taking a scan down the list there are THREE main candidates and they're all under consideration because they are actual names as opposed to some kits such as 'Bubble' and 'Mink'. Those candidates are Penelope, Posie K and Leo.
Penelope
It's a real name. Which is a start. BUT, Kourtney's lil girl with Scott Disick has already bagged that name (which is why it's a lip kit name tbf) BUT that doesn't mean that it couldn't happen. Likelihood: 2/10.
Posie K
The name was actually hand-picked by Kylie herself after she let fans send in entries to name her next lip kit, so we know she's already a fan of it, PLUS, TMZ have already reported that the baby is going to be a girl. Could we have little Posie K Scott-Jenner running around soon? Likelihood: 7/10

Leo
But what if the little girl actually turns out to be a little boy? First things first, we'd LOVE that. Aaaaaand, Leo must be at the top of the list. Not only is it her star-sign but it is the only lip-kit of hers named after a boy! Likelihood: 8/10
Well...there you have it. We'll just sit here staring at our phone waiting for that Kylie Jenner notification to ping.
BTW, have any of you seen how much Harry Potter's Padma Patil looks like Kylie Jenner nowadays?