Kylie & Caitlyn Jenner Slammed For These Instagram Posts After Kim Kardashian Robbery
5 October 2016, 13:17 | Updated: 4 December 2017, 11:10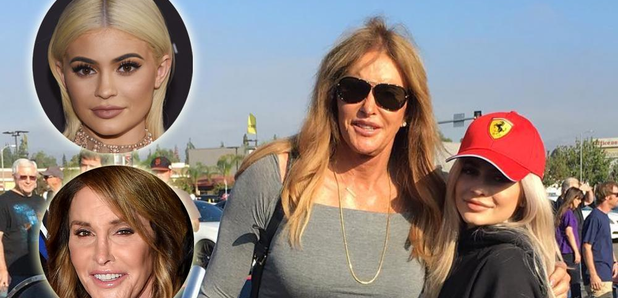 Did any of them actually address the situation online?
The Kardashians and Jenners live their lives in the public spotlight.
Whether their posting pics on Instagram, Snapchatting the latest event they're at or appearing in the newest episode of their TV show Keeping Up With The Kardashians, we see them all the time.
So after Kim Kardashian was the subject of a terrifying armed robbery in Paris earlier this week, the outpouring of support towards her and her family from fans was huge.
But the first posts from Kim's family since the event have been very different.
We know that the family are likely to have gotten in contact with Kim personally to show their support behind closed doors, but when your lives are in the spotlight in such a big way, you'd be forgiven for thinking they may mention something about it online.
When Kim's mum Kris Jenner crashed her luxury car earlier this year, the whole family shared messages of support for her on their various social media accounts.
omg no!!! It was just my mom. My moms cars. I rushed to the scene to be by her side becuz she was alone. https://t.co/9TmyTQdaDp

— Kylie Jenner (@KylieJenner) August 3, 2016
— Kourtney Kardashian (@kourtneykardash) 4 August 2016
Granted that the severity of these two situations is very different, but it's interesting to see the responses from both.
Caitlyn Jenner was the first of the family to come under fire as her initial social media post following the incident was an Instagram pic with daughter Kylie.
The picture was accompanied by the caption 'Had so much fun with Kylie at Sunday's car show. Here we are with my friend Jeff Dunham's original #Batmobile'
Fans were quick to jump into the comments and call Caitlyn out for posting the picture so soon after the incident with Kim.
Instagram user magickboho commented, 'Your daughter nearly got killed and you post a pic of a fun day out? That's a really odd reaction.'
Another user posted, '"I'm sorry but what the hell is with you and Kylie...you sound like you don't care about Kim, I'm sure you didn't mean it but it's insensitive and Kim was tied up and had a gun to her head but Kylie can't stay off social media for more than one day? And post half naked pics...that's safe....esp since social media is what the robbers were looking at?"
Kylie Jenner, who featured in that pic, also came under fire for posting her own image on Instagram without acknowledging the Paris drama.
Kylie posted this picture of her on a beach with the caption, 'Looking back at Turks'.
Like Caitlyn, Kylie also made no reference to the robbery that had taken place only one day before.
Kylie also retweeted several posts from fans, none of which mentioned the Paris incident.
@KylieJenner i just noticed that you've used the caption "sexy beast" b4 this you rly do've a good memory!! proud of u ky pic.twitter.com/B1dCkHut67

— esha (@heartedkylie) October 3, 2016
Can you tell how much I love @KylieJenner @kyliecosmetics?! pic.twitter.com/L0A6XGz0uf

— Kat (@intoxii_KATe) October 4, 2016
Following the backlash, Caitlyn took to Instagram again with this post in support of Kim...
She posted it with the caption 'Love my girl! After hearing the full story, I'm so thankful she's okay. It's a reminder for us all to be careful in the uncertainty of this world'.
As of today (Wednesday 5th October), none of Kim's other family members have taken to social media at all.
As we said before, with such a serious incident as an armed robbery, it makes sense that a family would speak privately, but this is arguably the most public family on the planet, so we'll be watching out for those posts.

You may also like...