Kristen Stewart Has Just Revealed How She Actually Felt Whilst Filming The Twilight Saga
14 November 2016, 11:46 | Updated: 4 December 2017, 11:10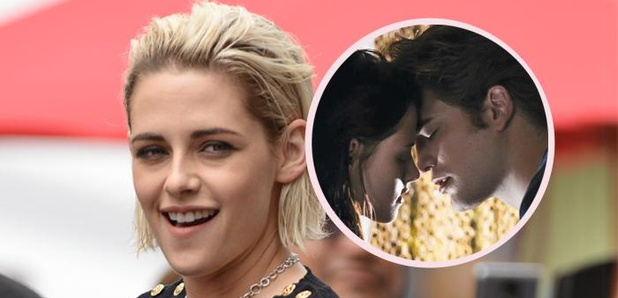 Whether you were Team Edward or Team Jacob, we were ALL Team Bella. But how did Kristen Stewart feel about the whole saga?
It has been four years since the very last Twilight flick hit our screens and we'll be honest, there has been a tiny vampire bite shaped hole in our lives ever since. Very rarely do the cast actually chat about the franchise, so when they do decide to pipe up, we take what they say very seriously!
Bella herself Kristen Stewart appeared on the Ellen show recently and revealed how she felt about the movies which started 8 years ago (yes, almost a decade...cry cry).
"I look at those photos and I feel like I'm looking at like a college yearbook. It was just after when my 'high school experience' would have been. So it feels like just after. You know, I don't jump into those memories but as soon as you see a picture you're like, Ooh, God, it was like yesterday".
PIC: The Twilight Saga/Facebook
Stewart awkwardly added, "Something personal became not the most personal thing, which is awesome because to share that is great but then at the same time, for a—I was 17 or 18 when it all kind of went down and that's like the most uncomfortable, terrible, weird—you're like 17 years old and you're like, Ahhhh!"
No doubt Kristen was alluding to the fact that her and co-star Rob Pattinson ended up taking their on-screen relationship into real life, which all ended after Kristen left the hunk for director Rupert Sanders.
Real talk, does anyone else really miss Twilight? Well, just to make your day better here are a few Taylor Lautner gifs...you're welcome...
...that's better.
You may also like...