Kris Jenner Gets Pied In The Face By Her Daughters... And It's Our New Guilty Pleasure
26 January 2016, 06:57 | Updated: 4 December 2017, 11:10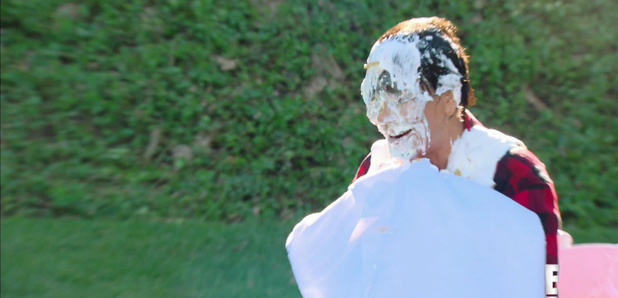 Like a high budget version of 'Get Your Own Back', the Kardashian daughters got revenge on their mum in the best possible way.
She's normally spotted around town in high end gear with a toy boy on her arm, but the latest Keeping Up With The Kardashians trailer shows the clan's head honcho in a very different light.
Yes, proud mama Kris Jenner becomes the butt of all jokes as her high-class daughters, Kim & Kourtney, pie her in the face!
Like something out of a '90s kids' game show, the latest teaser for KUWTK shows the fashionistas pranking their mum with an elaborate fair ground game in their back yard.
Setting up the first game provided a challenge for 5ft tall Kourtney, who couldn't even reach the basket to place the water balloon in - so OBVIOUSLY throwing it in was a GREAT idea... making it burst all over Kris' designer gear.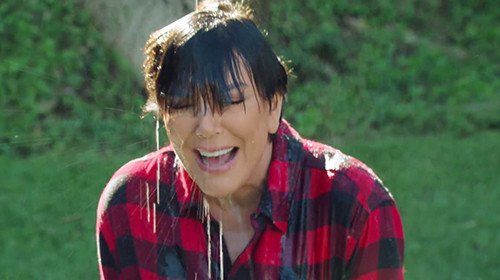 Once things were up and rolling, the Kim Kwiz (we're getting that's what they called it, anyway) got underway and the sisters put their mum's knowledge to the test...
Unfortunately, when Kris thought that North West's middle name was "South" (definite LOL moment!), she ended up with a pie in the face.
Priceless!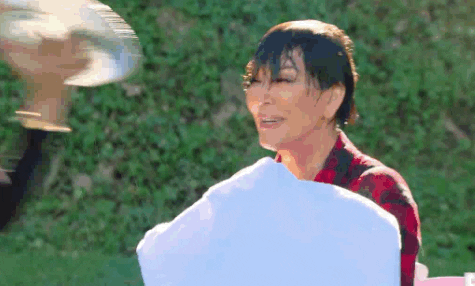 You May Also Like...