Kris Jenner Reportedly Hates Grandaughter Stormi's Name For A Very Good Reason
29 March 2018, 13:15 | Updated: 29 March 2018, 15:50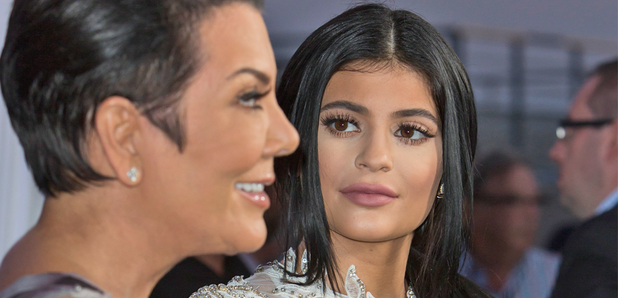 Names are worth quite a bit to the Kardashian/Jenner's and Kris Jenner is not pleased about Stormi's right now...
The whole Kardashian/Jenner clan were delighted when Kylie gave birth to her first child, Stormi, back at the beginning of 2018. After months of mystery, everyrthing was finally out in the open people could move on with their lives.
But Kylie's mum and Stormi's grandmother Kris Jenner has become unhappy and it's all down to Stormi's name.
> Fans Rip Love Island's Kady McDermott For Claiming Kim Kardashian Copied Her Palette
When Kylie and her boyfirend Travis Scott first named their daughter Stormi, Kris appeared delighted, but that has quickly soured and it's all to do with the U.S President.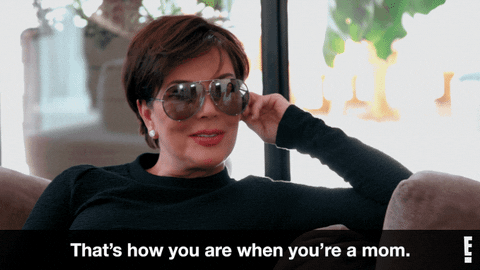 (GIF: Giphy)
President Donald Trump is locked in a legal battle with a woman named Stormy Daniles and it seems the negative press around the name is making Kris worried.
A source told Radar, "Kris Jenner thought the name 'Stormi' was cute for Kylie's baby back in February, when she was born, but now she hates it!"
They went on to add, "She's horrified and is hoping the scandal will go away so their Stormi can reclaim the name. Baby names are money to them, and this name was just bad timing, let's face it. Names are a huge thing in the Kardashian-Jenner family. They wait weeks to release the names of their babies so they can run to the copyright office and protect it for future licensing deals.'
It sounds like Kris will be hoping the ongoing legal battle between the President and Stormy Daniels is concluded pretty quickly before Stormi becomes a name that everyone remembers for the wrong reasons!
> Download Our Fancy New App For All The Latest Kardashian Chat!
Whilst you're here, check out what Kris had to say about Tyga being Stormi's real father...