Kris Jenner Just Totalled Her New Rolls Royce & There's A Strange Rumour About How
4 August 2016, 12:20 | Updated: 4 December 2017, 11:10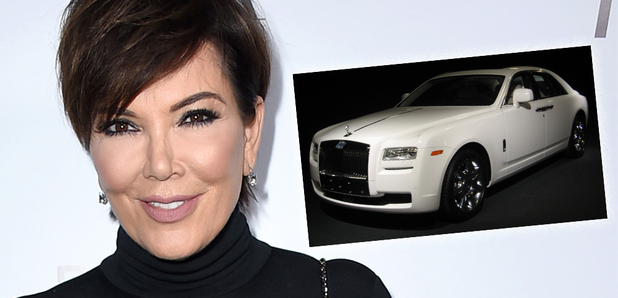 She'd only owned the luxury car for a week!
When you buy a brand new car, the last thing you want to do is damage it in any way, never mind completely wreck it!
But after a collision on a highway near her home, Kris Jenner has managed just that.
The $250,000 car looked a complete mess as both police. fire crews and her family rushed to the scene.
Picture: Splash
Amongst the family members at the crash site were daughters Kylie Jenner and Khloe Kardashian, son-in-law Kanye West and partner Corey Gamble.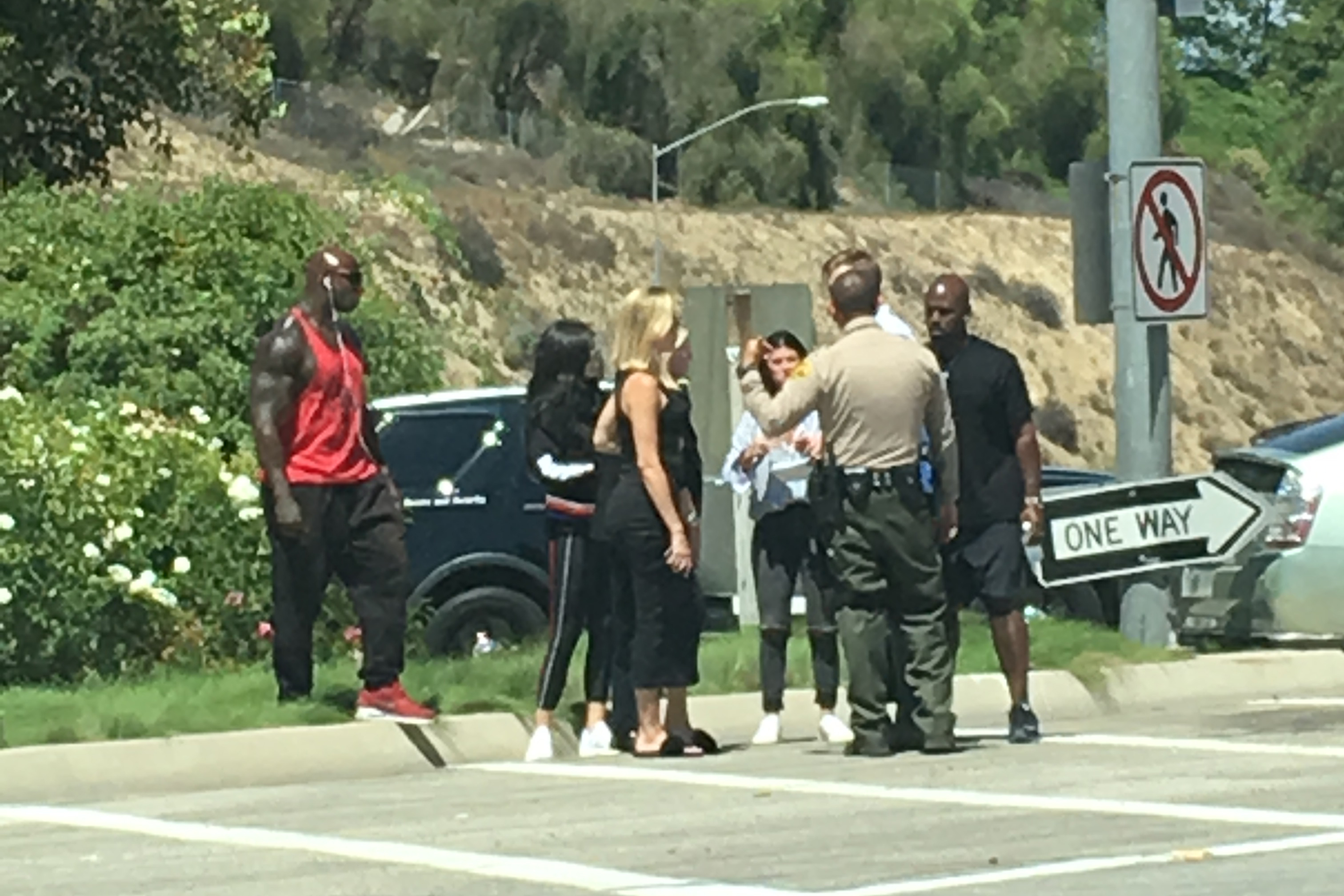 Picture: Xposure
All three looked really concerned about Kris' wellbeing after the accident and she has reportedly been treated for a broken wrist.
Kylie has since tweeted about the crash...
I was not involved in the accident. Everything's ok https://t.co/M90OyAza8c

— Kylie Jenner (@KylieJenner) August 3, 2016
As has her sister Kourtney...
— Kourtney Kardashian (@kourtneykardash) August 4, 2016
There has also been a rumour circulating that Kylie was actually the driver of the car and was using Snapchat at the time of the accident, but she firmly denied this in another tweet.
omg no!!! It was just my mom. My moms cars. I rushed to the scene to be by her side becuz she was alone. https://t.co/9TmyTQdaDp

— Kylie Jenner (@KylieJenner) August 3, 2016
Worried fans have previously shared their concerns that Kylie would have an accident due to her previous antics of driving and Snapchatting at the same time...
I'm really concerned that @KylieJenner is going to get into a car crash while snapping

— Sophia Volk (@SophiaVolk) June 22, 2016
Waiting for the day that Kylie Jenner gets into a car crash cuz she's always snap chating and driving

— Topher (@Chris_Roaach) June 19, 2016
Surprised Kylie Jenner hasn't been in a car crash by the amount of snapchats she puts on whilst driving #cleartheroads

— Jaz Hill (@jasminehilllll) June 1, 2016
Whilst this Snapchat, which has since been deleted, shows Kylie behind the wheel of a car in Calabasas moments before the car crash occured...
The real reason why @KylieJenner was involved in a car crash today pic.twitter.com/rouDpYMseB

— Griffin Madore (@Griffin_Madore) August 3, 2016
But whatever the reason for the crash, we're keeping our fingers crossed that Kris makes a speedy recovery and is back to being the busy momager we know and love!
You may also like...