KJ Apa Hits Out At 'Riverdale' Working Conditions & Reveals A 14 Hour Shift Caused His Recent Car Crash
3 November 2017, 12:12 | Updated: 4 December 2017, 11:10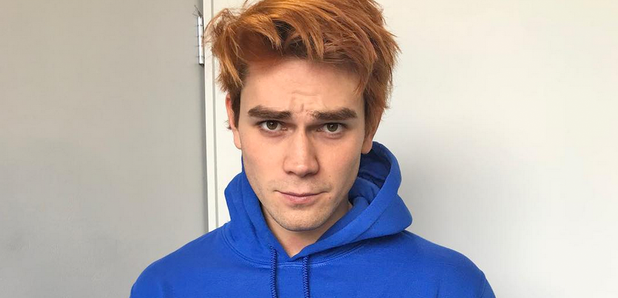 "I should have pulled over and gone to sleep instead of battling my way home."
As one of the stars of hit show 'Riverdale', you'd expect KJ Apa aka Archie Andrews to be enjoying a luxurious celebrity lifestyle.
But following a recent car accident where he smashed his car into a pole driving home after a long day on set, he's revealed that working conditions on the show aren't exactly 5 star.
> You Probably Missed This Adorable Moment Between Riverdale's Betty & Jughead On Live TV But We're Seriously Shipping Them
The crash completely write off KJ's car and he was lucky to escape uninjured after tiredness caused him to dangerouly veer off the road on his way home.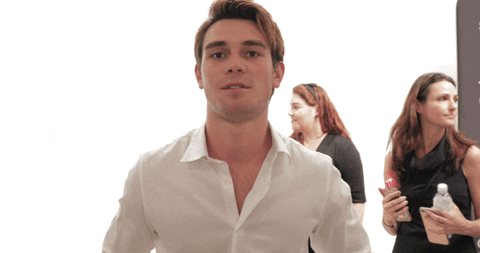 (GIF: Giphy)
Speaking about the incident in an interview with Esquire recently, KJ explained, "That was just a one-off accident, and it was a mistake on my part. I should have pulled over and gone to sleep instead of battling my way home.
"But I learned from it. It was a blessing in disguise. I came out unscathed, and I thank God that I'm OK — it could have been a lot worse."
But what shocked most people was the fact that KJ claimed actors and production staff on the show are required to drive home after working long hours, sometimes even being on set for 14 hours straight.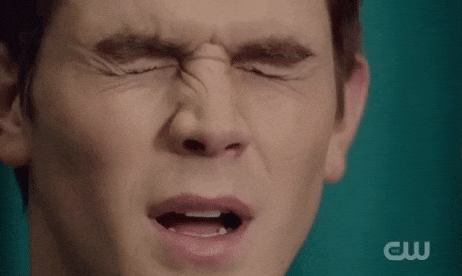 (GIF: Giphy)
His car accident sparked a discussion about working conditions on the show, but KJ admitted that things still hadn't changed. "The schedule didn't change. It's still a requirement for the actors to drive to work, which is fair enough," he revealed.
"The crew works longer than we do, and they have to drive back and forth to work every day. It puts things in perspective for actors on other shows; when you're driving home, you've got to be mindful and make sure your mind's right and that you're not tired."
14 hours is a long working day for anyone, never mind having to drive home afterwards, so KJ's claim that actors are required to drive themselves home is pretty surprising.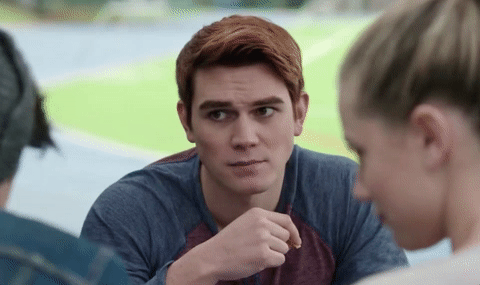 (GIF: Giphy)
KJ went on to say, "I was really lucky the production was there for me and helped me the whole way, which made me feel looked after."
At the time of the crash, Warner Brothers (who produce the show) put out a statement saying, 'First and foremost, we are extremely grateful that KJ Apa was uninjured during his recent accident.'
'Secondarily, we want to specifically address the characterization that conditions on the set of Riverdale are of concern. We have a large cast of series regulars, and our actors do not work every day.'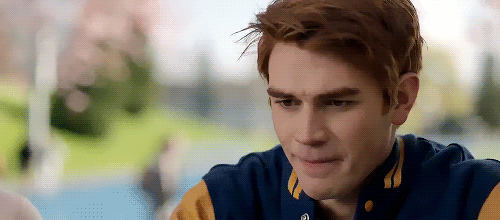 (GIF: Giphy)
'The safety of the cast and crew on all of our productions is of paramount importance to the Studio. Productions adhere to the Screen Actors Guild–mandated turnaround time of 12 hours from wrap time to next day call time for cast members.'
'In accordance with industry standard policy, if any cast or crew member feels tired or unsafe at any time after working, the Studio will provide a taxi, a driver or a hotel room upon request. This is communicated to all cast and crew, both in writing and verbally, at the beginning of production and is reiterated continuously throughout the duration of production.'
So why are we getting mixed messages from the studio and its actors?
> Download Our Fancy New App For More Riverdale Goss!
Whilst you're here, check out KJ showing off his athletic abilities on set...