Kanye West's Taught Saint His First Word And Kim Kardashian Isn't Too Happy!
25 July 2016, 12:14 | Updated: 4 December 2017, 11:10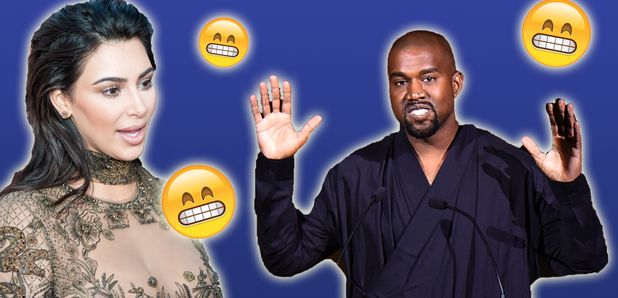 Could it be 'Yeezus', or something like 'selfie' maybe!?
At seven months old, Saint West is at the prime age to be saying his first word.
Having Kanye West as his dad, you might think that Saint's first word would be something out of the ordinary like 'Yeezus', but it seems as though he's just like the rest of us.
With 'mum' and 'dad' two of the most commonly said first words, one parent is often left disappointed and Kim and Kanye are no different.
Whilst at an event in Las Vegas recently, she revealed exactly what Saint's first word was.
It turns out that Kim was the parent left disappointed this time around as she explained.
"He said 'Dada' today, three times and I was like 'what?'"
"Kanye was so excited. He was like 'I told him to say that'. I was like, 'I just really wanted him to say 'Momma first'."
So can we expect Saint to follow in his 'Dada's' footsteps and become a rap & fashion icon or will he forge a career path of his own? Only time will tell.
The pair also talked recently about educating their children about race from an early age.
Kim recently told Elle.com "We talk about race in America every single day in our house. The topic really does get broached, somehow, every single day."
"Kanye's just really vocal and I definitely know that our kids will grow up having a really good sense of their different backgrounds."
You may also like...