Kim Kardashian Reveals North's Reaction To Her Paris Robbery & Why They Don't Do Presents
19 September 2017, 11:07 | Updated: 4 December 2017, 11:10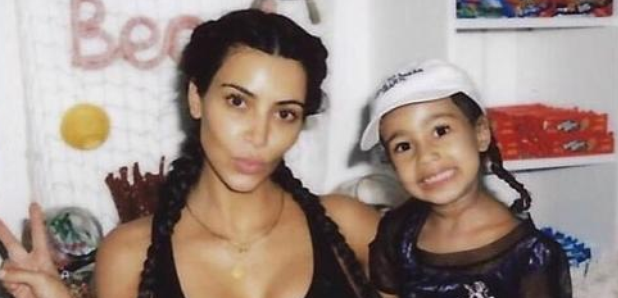 Can we all have a kid as precious as North West, please?
Kim Kardashian's armed robbery in Paris was one of the most shocking moments from the past few years and she's finally revealed her daughter, North West's super cute reaction to her mother's ordeal.
Kim lost around £8million worth of jewels in the heist and she revealed that North gave her a very special gift to stop her being anxious following the robbery.
She explained to Allure magazine, "She gave me a little plastic treasure box, and she put her little jewels in it - like fake little plastic jewels - and she was like, 'Mommy, this will keep you safe when you go to Paris.'  To have something really sweet like that is more important to me than all the jewellery,"
It's one thing that Kim now takes everywhere with her, and she also revealed that despite having more money than most would know what to do with, she and Kanye West want their kids to grow up grounded.
She revealed the reason why they no longer give each other presents, explaining, "We don't do gifts. [Kanye and I] talk about it all the time, about not getting too much and trying to be as grounded and well rounded as possible.
"I don't like presents anymore. We just did absolutely nothing [for our anniversary]. We spent two days in Santa Barbara, and we slept. You know what? I think we went to IHOP. That's what we did."
TBH, that sounds like heaven to us!