Kim Kardashian Reveals She Nearly Walked Out On Her Wedding To Kris Humphries
17 August 2017, 14:12 | Updated: 4 December 2017, 11:10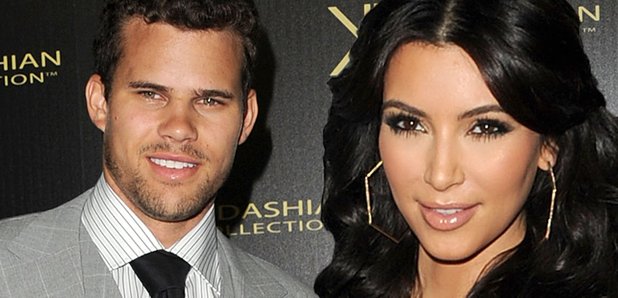 She wanted to call it off the night before the wedding.
It's probably one of the shortest celebrity marriages ever, but it almost didn't happen at all… Kim Kardashian has revealed that she wanted to pull out of marrying Kris Humphries the night before their wedding!
She revealed that she'd had serious cold feet in a new interview with The Hollywood Reporter celebrating 10 years of Keeping Up With The Kardashians, explaining, "The night before, my mom pulled me aside, off camera, and was like, 'This isn't it for you. Why don't you go away and I'll handle it?'
"I felt like, if I pulled out now, everyone's going to think I just did it for the show. Then afterwards, people were saying, 'You have to stay married for a year,' but I physically couldn't do it. When I made the decision [to divorce], everyone said it was made up for the show. Everyone really wanted to take me down."
Kim and Kris filed for divorce just 72 days after tying the knot, and Kris even took legal action against Kim, claiming she had committed fraud by marrying him just to rake in money from televising it.
That's something that Kim has firmly denied, explaining, "Think about this realistically: If it was for the show don't you think we would have found someone that signed off? Someone OK with getting married and getting divorced two months later?
"If it's for a show don't you think you'd want as little legal trouble as possible? This was real emotions, real feelings. People f**k up. Even the producers said, 'You don't seem happy. You don't have to go through with this.'"
Yikes. It looks like that marriage really was doomed from the start, then!