Kim Kardashian's Throwback Photo To When She Was 15 Has Fans Accusing Her Of Photoshopping It As She Looks 'The Same'
10 August 2017, 13:39 | Updated: 4 December 2017, 11:10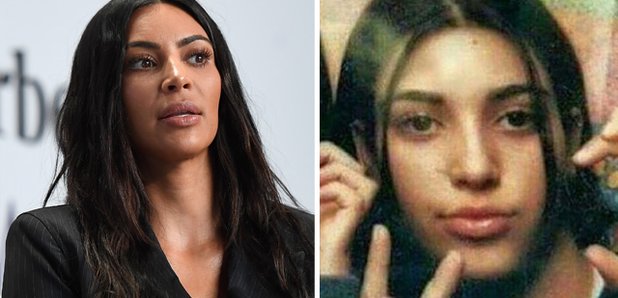 Some fans are seriously confused.
Kim Kardashian treated fans to a throwback photo over on Instagram where she claims that she was just 15 years old.
Seen enjoying an ice cream, the cute photo shows Kim sat on the floor and also demonstrates how little she appears to have changed over the last 20 years.
> WATCH: "I Don't Respect" Caitlyn - Kim Kardashian Slams Step-Dad On Ellen For Being Distasteful With New Tell All Book
These days, the mum of two is rarely seen in such a casual outfit, but her appearance remained remarkably similar.
Stunned at how little she appears to have changed, fans took to her Instagram account to express their confusion.
One wrote, "You look exactly the same" whilst another remarked, "You do not look 15 here".
> Download Our App RN & Catch Up On All The Kardashian Drama
This comes after Kylie Jenner admitted that she doesn't "know what it's like to live a normal life" and unlike Kim she doesn't feel that she's made for the life of a reality star.
Catch up on the trailer of Life of Kylie and see the Kardashian drama for yourself...