Kim Kardashian Spends £407 A DAY On Her Beauty Regime & It's SERIOUSLY Full-On
21 September 2016, 16:11 | Updated: 4 December 2017, 11:10
Kim Kardashian West How I Do My Own Makeup
09:42
Looking like Kim K-W definitely comes at a price…
We all know the Kardashians have more money than they know what to do with, but Kim Kardashian is no stranger to spending a pretty penny on her looks – and she's revealed her daily make up routine.
There are thousands of people who'd give their right arm to look like Kim, but it comes at a price – like, you won't get much change back from £407 for your daily skincare and make up. Gulp.
So, firstly she starts off with some bargain face wipes from Neutrogena which will only set you back around £5, before putting on some La Mer Perfecting Treatment as a moisturiser… which is definitely not cheap at £155 for a 50ml tub.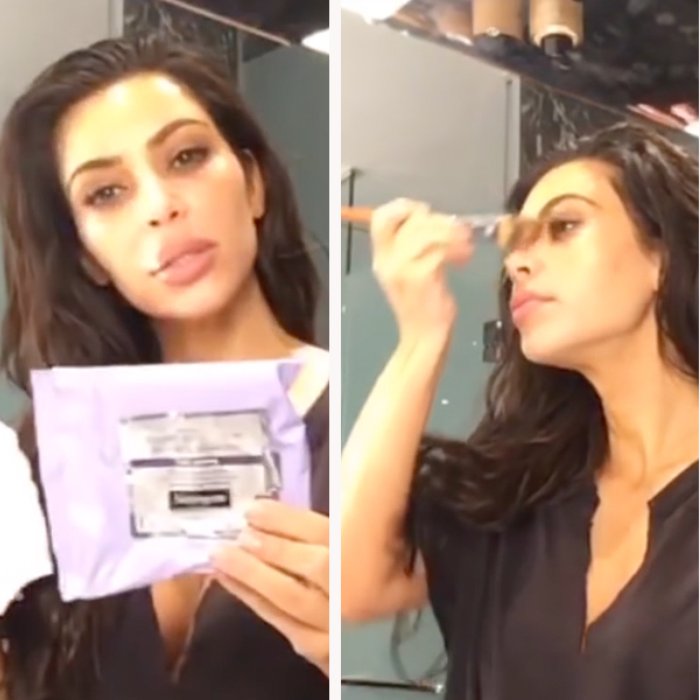 Her make up routine consists of a Giorgio Armani primer for around £37 before an Armani Crema Nude foundation all over her face and neck. – which you definitely don't want to be wasting at £81 a bottle!
Kim gets rid of any blemishes and dark circles by using a Kryolan Dermacolor Concealer Palette which normally goes for around £20, before setting about her contour and eye make up.
While Kim's daily make up takes more time and uses more products than we do for a night out, we're totally trying out her tips… that's if we can scrape together the cash to buy what's in her make up bag, too!
Here's what Kim uses EVERY day:
Neutrogena Face Wipes - £5
La Mer Perfecting Treatment - £155
Giorgio Armani Primer - £37
Giorgio Armani Crema Nuda - £81
Kryolan Dermacolor Concealer Palette - £20
Lorac Eyeshadow trio - £11
Anastacia Beverly Hills Brow Wiz - £15.50
Kevyn Aucoin Volume Mascara - £22.50
Anastacia Beverly Hills Brow Gel - £17
Nars Chelsea Girl Lip Gloss - £19.50
Kylie Lip Kit - £23
Total: £406.50