WATCH: Kim Kardashian Reveals The Craziest Thing A Fan Has Asked Her To Do For Them
20 September 2017, 15:39 | Updated: 4 December 2017, 11:10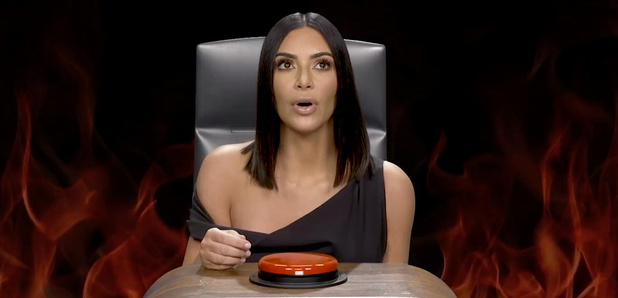 Kim took on Ellen DeGeneres' burning questions…
There's not much the world doesn't know about Kim Kardashian but Ellen DeGeneres still managed to get some secrets out of the Keeping Up… star when she took on her burning questions this week.
Ellen tasked Kim with a variety of intense questions, including which of her siblings she would most and least like to be stuck in a lift with… she would love to be stuck with Khloe but hate to be in there with Kendall – but that's because she gets too anxious and would be crying if she was stuck in a lift!
As well as revealing her celeb crush, the one secret she has kept from her parents and whether she thinks she or Kanye have better style, she also explained the weirdest request she's ever had from a fan too…
… grown adults have asked her to adopt them. To be fair, that could be a life choice we'd totally be on board with – who wouldn't want to live with Kimye?!