11 Hilarious Ways Kim Kardashian Broke The Internet With Her New Blonde Hair
6 March 2015, 12:11 | Updated: 4 December 2017, 11:10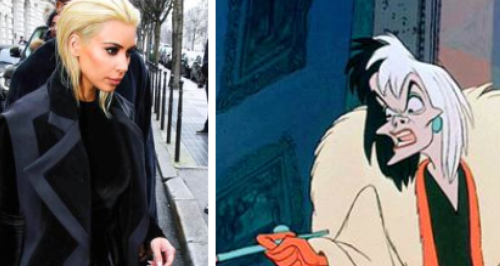 Kim Kardashian definitely knows how to shock - and her new bleach blonde 'do sparked some pretty hilarious comparisons…
Kim Kardashian is DETERMINED to break the internet - and if her bare booty (and the rest) didn't do the job, she definitely dominated the world wide web with her shocking hair colour change… and the comparisons are not to be missed!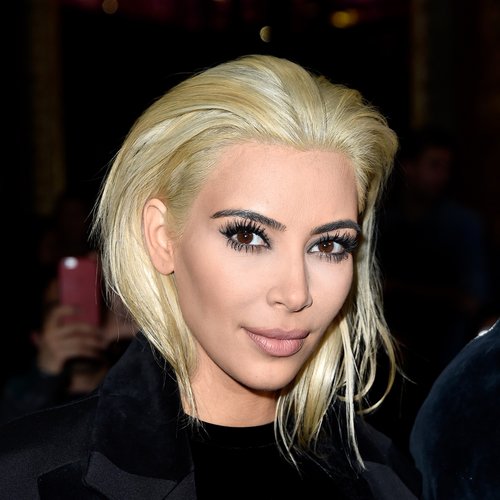 Kim K ditched her dark locks and debuted her shocking platinum blonde 'do for Paris Fashion Week as she stepped out with her hubby, Kanye West. But Kim's dramatic colour change soon set the world's imaginations on fire - and she was compared to everyone from Draco Malfoy to Karl Lagerfeld.
Check out the funniest offerings from the world of social media:
The first one that comes to mind is Harry Potter villain Draco Malfoy, obvs:
"Nice face, Potter! " -Kim Kardashian -Malfoy H/T @jleeson21 pic.twitter.com/dIRstLWwtf

— Brian Koerber (@bkurbs) March 5, 2015
It's not just Potter villains that rock a nice peroxide 'do - so do James Bond's enemies:
Is it just me or does Kim Kardashian not look the image of Skyfall's villain Raoul with her new hair style?!? pic.twitter.com/NCKcgZAki4

— Róisín Moloney (@RoCkInFaShIoN) March 5, 2015
So it's basically just villains that rock bleach blonde? Disney's Cruella DeVille rocked it first:
Kim K look like Cruella de Vil from 101 Dalmatians pic.twitter.com/jFKP9q2xer

— Quinn (@Ghost_Wave) March 5, 2015
There's actually quite a shocking resemblance between Kim K and Justin Bieber's rumoured girlfriend Hailey Baldwin now…:
Kim K looks like Hailey Baldwin now. I do not approve. pic.twitter.com/aoPw71VkwF

— Lady Beezus (@CuteButNotFunny) March 5, 2015
How about a computer game comparison to tickle your fancy?:
"@MrInconSiderate: Kim K Look Like Steve From Tekken pic.twitter.com/xrqiAndYUb"

— Jonny G. (@FlyMyLevel2) March 5, 2015
She's definitely nicked the owl thing from Neverending Story's swag, right:
Kim K looks like something off of The Neverending Story now pic.twitter.com/S8XZvChLLi

— PoccaHontas (@Mz_Undrst00d) March 5, 2015
Remember Frenchy from Big Brother?
Anyone else thinking Kim K looks like Big Brothers Frenchy pic.twitter.com/yASLnVFeR8

— Katie Brayley (@brayless) March 5, 2015
Dragonball Z fans will appreciate this one:
Kim k trying so hard to be vegeta super saiyan 3. pic.twitter.com/HLR6aV9nYB

— Mangekyō Sharingan (@KidVegeta__) March 5, 2015
Was David Bowie in his hey day Kim's hair inspiration?
Kim out here looking like David Bowie pic.twitter.com/RlIwpU5Y7i

— Avi Berri (@Avi_Berri) March 5, 2015
Who remembers Gunther from Friends? Just a little bit shorter and you're there:
Just a little shorter and you'll be there, Kim. pic.twitter.com/0d1WZvyILy

— Ross Geller (@FunRossGeller) March 5, 2015
The Volturi from Twilight have got nothing on Kimmy's locks:
"@aonealll: Kim K looks like she's supposed to be apart of the Volturi in Twilight pic.twitter.com/yYehKxI9fF" facts

— lucky luciano (@SlimmHomie) March 5, 2015
So there we have it - Kim Kardashian's hair literally looks like everything on earth. Phew.
You May Also Like: