Khloe Kardashian Admits She Threw Rob Out After Catching Him In Her House With Blac Chyna
3 May 2016, 10:40 | Updated: 4 December 2017, 11:10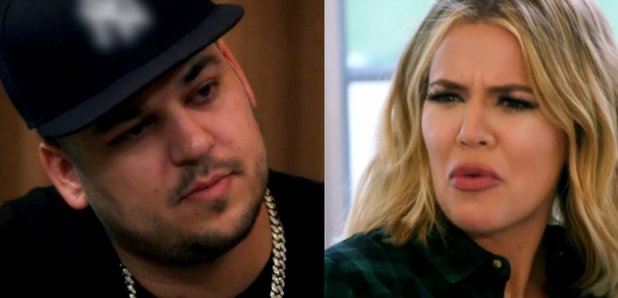 It all got a little awkward when Khloe walked in on Rob and Chyna… as you'd imagine!
The rumours that Khloe Kardashian kicked her brother, Rob, out of her house after he started dating Blac Chyna started earlier this year, but the reality star has finally confirmed exactly what happened between them.
After Khloe walked in on Rob with Chyna in her house, she booted the pair of them out, as she explained on a recent episode of Keeping Up With The Kardashians, "'Do you want to hear the craziest story? Rob was asking what time I would be home and I got home 30 minutes earlier than the time that I told him I was coming home so I walked in on him with Blac Chyna at my house.
"There's alcohol everywhere. He's having the time of his life. Don't you dare make me feel uncomfortable in my own home. I don't really care who Rob dates but having Chyna over at my house without my knowledge is disrespectful.
"Why can't he be honest with me and communicate because Robert knows Chyna's Tyga's ex-girlfriend and I just don't want that drama in my personal space ... I told him, I said 'you've burned your last bridge'."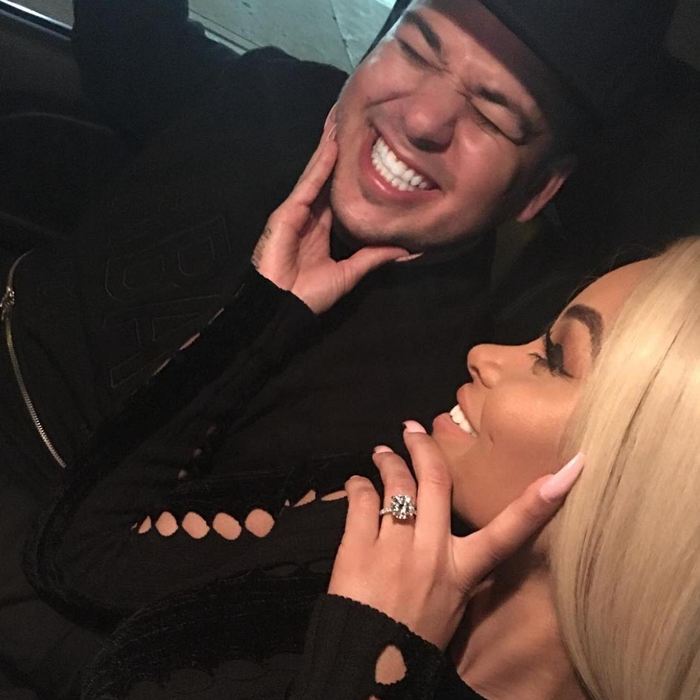 Us Weekly had previously reported, "Khloe feels majorly betrayed by Rob after she always stuck up for him. She feels like this is a major blow to the family. Nobody in the family likes it.
"Kylie says Rob stabbed her in the back. This is not about Kylie for Rob, though. He was always cool with Kendall and Kylie. For him this is about the whole family and his way at getting back at them."
TMZ also claimed that when Khloe arrived home from a trip and found Rob and Blac in her house, she told them, "What the f**k are you doing in my house? Get the hell out".
Khloe later confirmed that Rob had moved out of her house for good, telling the family, "Robert has left the premises at my house and moved in with, I guess, his girlfriend Blac Chyna. I don't know where they stay, I don't know what they do. I don't know anything."
Kylie Jenner then revealed that Rob was actually trying to buy the house next to Chyna's – and Khloe was NOT impressed with the prospet that their mother, Kris Jenner, was going to help him with his deposit.
Kris told the girls, "He can't find his way now. He's lost." To which Khloe hit back, "You better not be paying for his down payment. He doesn't deserve it."
The season 12 preview also showed that the girls of the family did NOT eact well to the news of their engagement, with Kim telling him, "Make sure that your girlfriend doesn't publicly bash your sisters." Awk.
Things seem to have thawed between the Kardashians and Chyna since those scenes were filmed, however, as she and Kylie posted selfies together on Instagram and Kim was also spotted out and about with the couple last week.