People Are Saying "Ban This Ad" After Khloe Kardashian's New Weight Loss Campaign Is "Massively Photoshopped"
17 February 2017, 15:00 | Updated: 4 December 2017, 11:10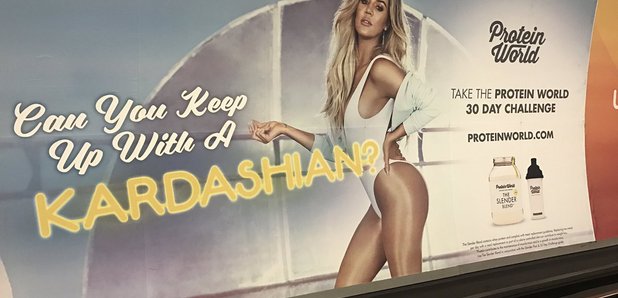 It's all kicking off again.
Remember when everyone kicked off at Protein World for their 'irresponsible' advertising asking, 'Are you beach body ready?'.
The photos were all over the London tube network in 2015 and many people claimed that they were promoting an unhealthy body image.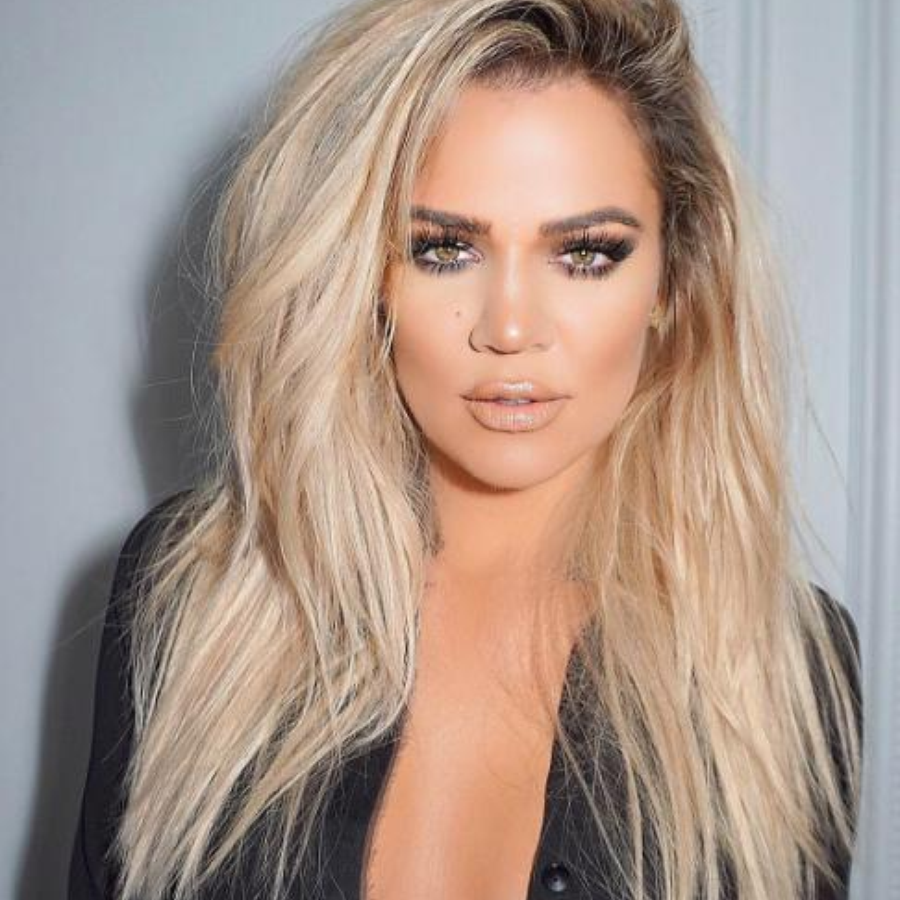 The new ad, which is promoting a 30 day weight-loss program, shows Khloe Kardashian posing in a skimpy leotard and is now asking, "Can you keep up with a Kardashian?".
Many people think that the company are now saying that everyone should aspire to look like the reality star and Twitter is NOT happy:
oh those Protein World dickheads back at it again #noIcantkeepupwithaKardashian #thanksvmuch pic.twitter.com/1e1dVepy7W

— Laura Murray (@StarbarMurray) February 3, 2017
No need to deprive yourself @khloekardashian when you've got Photoshop, ohhh and @ProteinWorld's excellent line of supplements of course. pic.twitter.com/ZOeNyIDETp

— Philip Gonçalves (@PhilipGoncalves) February 17, 2017
Ladies! Make sure you keep your self-esteem low by comparing yourself to women who have been massively Photoshopped! Thanks @ProteinWorld pic.twitter.com/4p5dyJArSO

— Goodness Grief (@OhGoodnessGrief) February 6, 2017
Why spend 30 days on @ProteinWorld when 10 minutes of photoshop will do the exact same thing? #KeepUpWithYourself pic.twitter.com/1PPn1ds2cS

— Clare Francesca (@ClareFMoran) February 15, 2017
@LBC Dear @SadiqKhan, as you know this isn't first time @ProteinWorld bombarded body-shaming ads upon us. Do the decent thing again. Thanks!

— Vivid Ricky (@VividRicky) February 16, 2017
Please ban this ad. pic.twitter.com/06oncpqINW

— Mason Moore (@masonmoore) February 16, 2017
You May Also Like...