WATCH: Kendall Jenner & Gigi Hadid Strip Off To Show The Less Glam Side Of NYFW
3 March 2016, 10:26 | Updated: 4 December 2017, 11:10
Kendall Jenner does NYFW with Gigi Hadid, Kim Kardashian West, Marc Jacobs, and McDonald's
02:37
Two of the world's hottest models show what Fashion Week is really like… from shaving their legs in a cab to using chicken fillets!
Being one of the most sought after models in the world is no easy task – it's not all flying first class and wearing nice dresses, as Kendall Jenner and Gigi Hadid show in this behind the scenes video from New York Fashion Week.
Vogue magazine followed Kendall and her famous mates during her whirlwind time at NYFW – and managed to capture all the less glamorous sides of the industry, including being so busy she had to shave her legs in the back of a taxi!
As well as the impromptu grooming, Kendall and Gigi discuss chicken fillets – Kendall telling Gigi, "Should I put these in my boobs? Because you don't need them and I do. I need to keep up with you."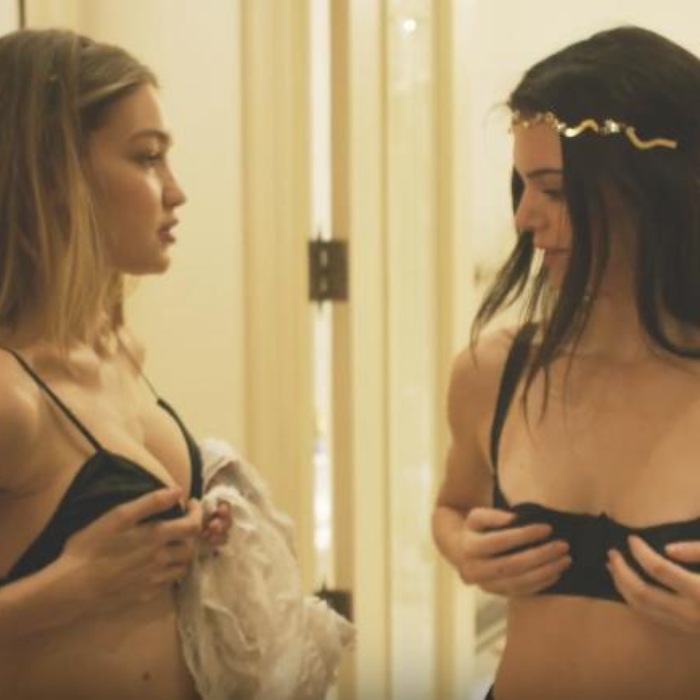 As well as hanging out with her fellow Victoria's Secret Angel, Kendall also gets a visit from her big sister Kim Kardashian who rocks up with the BIGGEST bags of McDonald's takeaway we've ever seen. (Srsly, why don't they have that over here?!)
If you ever need someone to fetch your McD's, we're totally up for the task, Kendall!