Kenan And Kel Reunited And The 90s Kid In Us Can't Cope
13 February 2018, 17:23 | Updated: 13 February 2018, 17:33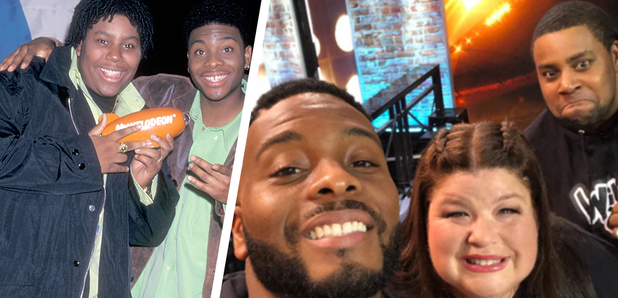 WHO LURVSSSS ORANGE SODA?!
If you are too young to know what Kenan and Kel was, then sorry but you missed out.
The Nickelodeon show was a staple of any self-respecting 90s kid and just a sick show all around so you can imagine how excited we were when we saw that the two stars of the show had REUNITED!
Like, this is a big deal. A big freaking deal.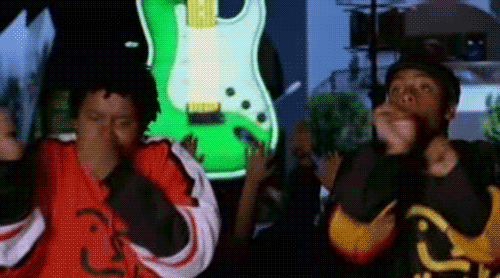 Even though the pics shared by Kel Mitchell of him and his on screen partner in crime Kenan Thompson who are both now 39, are promo for an upcoming episode of Wild N' Out, us and the rest of the internet couldn't help but squeal at the memories of chanting "Who loves orange soda? I do, I do, I do ooo" as we watched the show as a child.
The good times.
Captioning one of the pics, of Kenan and Kel and their All That cast mates, Kel wrote: "#allthatreunion on @mtvwildnout."
And to prove that we're not the only ones that were buzzing and feeling all nostalgic inside when we saw the pics, here are some tweets: One person wrote: "My little 90s heart! I'm just happy to see Kenan and Kel working together again..."
Grown-up Kenan and Kel look like young Kenan and Kel with fake beards glued on

— Gareth Brooks (@SoulPhoenix316) February 12, 2018
Can we do a petition or something to get Kenan and Kel on Netflix

— •DJ •T• (@TariqDJT) February 12, 2018
My little 90s heart! I'm just happy to see Kenan and Kel working together again... pic.twitter.com/wx4dMZi9A6

— Maiya Lewis (@PoeticParthenos) February 12, 2018
I need Kenan and Kel to have a show about being dads now...if Full House can come back they can give me that https://t.co/ONe1Cg7KJD

— BrilliantVillain (@IntergalacticQ) February 12, 2018