"Chris Don't Do It" - Kem Reveals What He Told BFF Chris Moments Before His Feud With Katie Price Began
20 October 2017, 11:18 | Updated: 4 December 2017, 11:10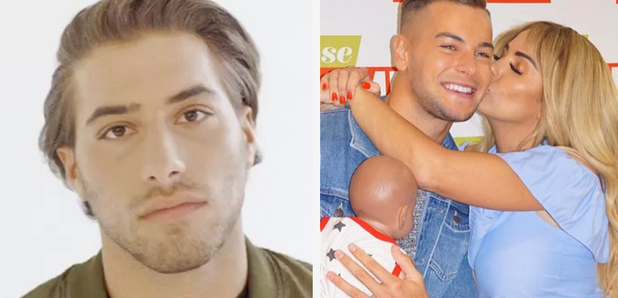 If only Chris had listened to his bestie!
Since leaving the Love Island villa, Chris Hughes and show winner Kem Cetinay have been more or less inseperable.
However, when Chris got into a very public dispute with Katie Price recently, Kem remained fairly tight-lipped on the whole thing - that is until now.
> Chris Hughes SLAMS Katie Price, Calling Her A "Rotten Piece Of S***", After She Leaks Texts Between Them
In an interview with The Sun, Kem explained exactly what he told Chris before he leaked those now infamous messages from Katie that have caused so much drama.
Kem revealed, "It kind of blew up more than it needed to be. I think I was with him, I weren't in the room with him but I was with him. Honestly I was saying, 'Chris, don't do it!' I was like, 'Who are you texting?' He's like, 'No-one'."
"I looked at my thing – Chris has just written a tweet. I was sitting there, I was like, 'Chris have you done it?' and he was like, 'Yeah, I've done it'. When he done it in the beginning, I was like, 'Cor, Chris, you've got yourself in a battle here'."
Whilst the social media spat hasn't appeared to affect Chris & Kem's fast-rising career in both TV and music, it was certainly a risky move for the Love Island lad to go up against a figure as popular as Katie Price.
Since Chris leaked the images of the messages, Katie has claimed that they were edited versions and that she is in possession of screenshots of the originals, reportedly showing them to reporters at her recent book launch.
So we're guessing this whole thing isn't quite over just yet.
> Download Our Fancy New App For Free And Get All The Latest Celebrity Chat & Music News!
Whilst you're here, check out what happened when Kem & Chris joined us in the studio recently...