The Real Reason Gogglebox's Kate Bottley Hasn't Been On The Show Has Finally Been Revealed
23 November 2016, 14:50 | Updated: 4 December 2017, 11:10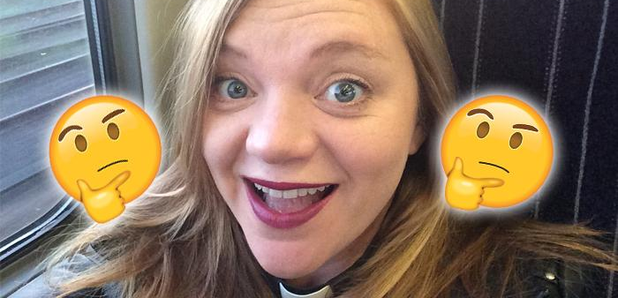 So, who else has been wondering where the hell Kate has been all this time?!
Since 2013, the British public have settled down week after week to watch other people watch television, and you know what...it is not even a guilty pleasure anymore, it is a complete way of life.
However, there have been some serious raised eyebrows recently as viewers have noted that fan favourite Reverend Kate Bottley hasn't been appearing in the latest series of the Channel 4 show.
@revkatebottley are you going back on Gogglebox? i really really miss you <3 xxx

— Grunge Mosh Vlogs (@PunkPrincessMez) November 22, 2016
@revkatebottley Hi Kate missing you on Gogglebox. Where are you hiding these days.

— Syd the Squid (@D4444Syd) November 19, 2016
Kate and Graham has been in the show since Series 3 and are ALWAYS reliable for a good laugh or two. So when she stopped appearing on our TVs, we ALL took it very seriously!
Well, Kate has replied to one of her 82k Twitter followers explaining her absence and we're happy to say, everything is cool...phew!
Hi thanks for asking, our daughter has her GCSEs this year, we are supporting her with those https://t.co/tc9LYQEJQR

— Kate Bottley (@revkatebottley) November 21, 2016
PIC: Kate Bottley/Twitter
The UK's favourite priest revealed, "Hi, our daughter has her GCSES so we needed a break from the cameras."
Doesn't that just make you love her just that little bit more?!
You may also like...