Will Smith Says He's Not A Cool Dad – And That He Has Faith In Justin Bieber's Comeback
12 February 2015, 15:20 | Updated: 4 December 2017, 11:10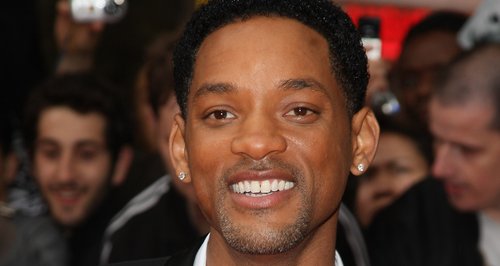 He might be one of the coolest men on earth, but Will Smith's kids don't think so!
If your dad was actual Will Smith, you'd probably think that was pretty cool, right? Apparently not when you're Willow or Jaden Smith!
Will spoke to Max ahead of the release of his new movie 'Focus' about whether his kids would let him release more music in the future.
He revealed, "I went to five or six cities with Calvin [Harris] and then I went in the studio with Kanye [West]. I'm thinking about it, I'm not sure yet but I'm exploring and I may find my way into the studio."
"It's so crazy because your kids always think everything is brand new and they're doing things for the first time, so at home I'm not cool AT ALL. Daddy is not cool at all, I mean I go out in the street and I'm kind of a cool dude but not in my house."
While they may not think their dad's music is cool, Jaden has started carving out his own musical career – supporting Justin Bieber on a previous tour. Will thinks highly of the pop superstar, saying, "He is one of the smartest and hardest working and talented young people I've ever met."
"I'm very excited to see where he decides to go and when I was his age I did a whole lot of things but there was no Twitter, and it's a whole lot different when everybody has a cellphone camera. So it would have been a lot different for me if I had to grow up through that also, but I have faith in him."
You May Also Like: