WATCH: Johnny Depp Surprises Fans At Disneyland As The Mad Hatter In An Interactive Poster
12 May 2016, 14:26 | Updated: 4 December 2017, 11:10
The Mad Hatter Surprise
01:56
… and this just makes us love Johnny Depp EVEN MORE.
We already had a pretty MASSIVE crush on Johnny Depp, but we love him a little more after seeing this video of him surprising people at Disneyland as the Mad Hatter on an interactive poster.
Johnny dressed up as his iconic character from the upcoming film Through The Looking Glass to surprise some lucky fans who got to talk to the man himself via a magical billboard in the middle of the park.
Through The Looking Glass is the sequel to 2010's Alice in Wonderland and is produced by Johnny's long time pal, Tim Burton and also stars Anne Hathaway, Marr Lucas, Helena Bonham Carter and Sacha Baron Cohen.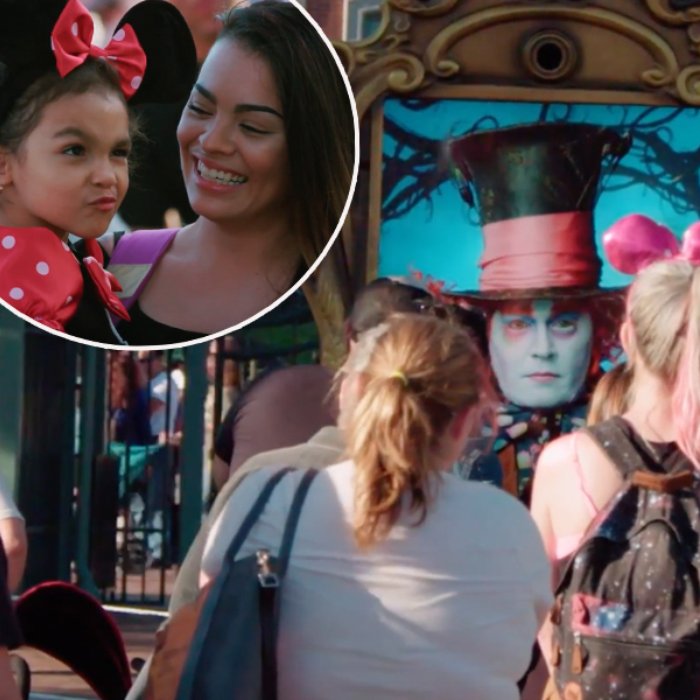 Until that hits the cinema, we're going to be chatting to any billboards with Johnny's face on them, y'know… just in case.