WATCH: Jimmy Fallon & The Force Awakens Cast Sing A Cappella Star Wars Medley! #AMAZE
17 December 2015, 10:11 | Updated: 4 December 2017, 11:10
Jimmy Fallon, The Roots & "Star Wars: The Force Awakens" Cast Sing "Star Wars" Medley (A Cappella)
01:41
From the new stars of JJ Abrams film to the originals like Princess Leia... Star Wars goes all Glee on us!
The world has Star Wars fever right now and, if you've managed to resist so far, prepare to come over to the Dark Side because Jimmy Fallon knows JUST how to get to you.
He's hooked up with The Tonight Show house band The Roots AND the cast of new film Star Wars: The Force Awakens - including both old and new faces - to cover some of the CLASSIC anthems a cappella!
Hit play on the video above to see new cast members like Girls' Adam Driver, Daisy Ridley and John Boyega as well as Star Wars originals like Carrie Fisher and Harrison Ford take on the classic opening theme, the cantina song and SO much more, all in the famous Glee style!
Jimmy... the Force is strong in you!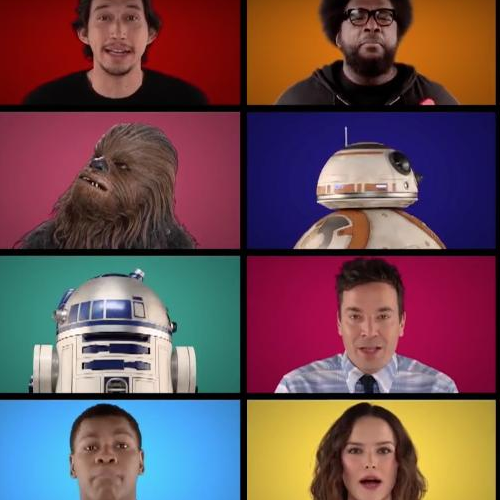 You may also like...