"B***h Better Have My Stuffing?" It Could Only Be Jimmy Fallon's Holiday Parody! #HILARIOUS!
27 November 2015, 09:16 | Updated: 4 December 2017, 11:10
Jimmy Fallon & Rashida Jones Sing Holiday Parodies of Taylor Swift, Rihanna, Drake
04:54
Rashida Jones joins Jimmy to recreate everything from 'Hotline Bling' to 'Bad Blood' - with a festive twist!
This is definitely the first time we've ever heard the song lyrics "b***h better have my stuffing", and that's a VERY good thing!
Jimmy Fallon has teamed up with The Office star Rashida Jones and Queen Latifah for an AMAZING holiday music parody - taking on everything from 'Hotline Bling' and 'Uptown Funk' to 'Downtown' and 'Bad Blood!'
The pair put on a SERIOUS holiday showcase to celebrate Thanksgiving, and Christmas (!), as they warped the song lyrics of hits by the likes of Rihanna, Drake and Lunchmoney Lewis.
The BEST bit comes when Macklemore guest singer Eric Nally from 'Downtown' rocked up in a santa suit and sleigh. AMAZING!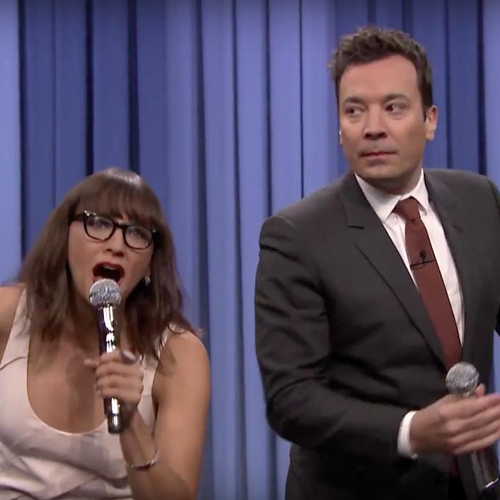 You may also like...