Jesy Nelson & Jake Roche Actually Split 'Weeks Ago' After New Argument Dramas Are Revealed
22 November 2016, 11:30 | Updated: 4 December 2017, 11:10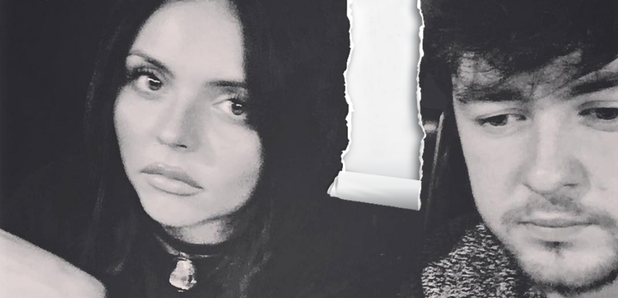 New reports claim that the pair's relationship has been off for a while now and there's no going back...
Over the last few days, there have been reports floating around that Little Mix's Jesy Nelson had split from her fiancé of 18 months, Jake Roche of the band Rixton.
Jesy has been seen without her engagement ring and the pair have unfollowed each other on social media.
But now, new reports are suggesting the pair have formally ended their relationship and that they've been split for weeks!
We didn't want to believe that it was true as we were totally shipping these two, but after this new info emerged, it seems that we will have to come to terms with it all.
Speaking to a tabloid, a source said, "Their relationship became strained and they grew apart. They started rowing and it became too much."
Another insider added, "It's over as far as Jesy's concerned and there's no going back. The wedding is off and her engagement ring won't be going back on. Jesy's so busy with her career and she's throwing herself into work."
Considering that Jesy had been pictured on numerous occasions without her wedding ring, we figured that the wedding might be off, but didn't know quite how terminal this whole thing was.
A further source commented, "Both Jake and Jesy's families have been left reeling from the split and everyone is terribly upset by it. At the end of the day, they just want them both to be happy and if that mean's they're apart then so be it.
Picture: Getty
So with Little Mix preparing for their upcoming live shows in 2017 and Rixton busy in the studio recording their next album, it seems these two will have plenty of thing to keep them occupied.
You may also like...