CBB's James Jordan Causes Another Dramatic Twitter Storm With 'Homophobic' Comments
12 January 2017, 11:33 | Updated: 4 December 2017, 11:10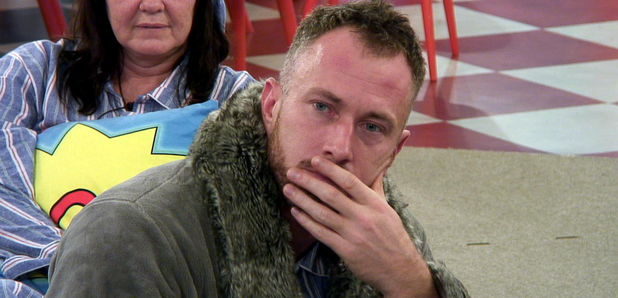 The former Strictly star has split opinions on social media...
When it comes to Celebrity Big Brother, we love a controversial moment or two. That's why we always want the most outlandish housemates to go in each time, right?
Well it appears that James Jordan certainly got the memo about being controversial because his latest comments have cause one heck of a storm on Twitter.
When speaking to fellow housemate Austin Armacost, who is homosexual, James unleashed a comment that has completely split the internet, with many people claiming it's homophobic whilst others are claiming it's being taken out of context.
Check out the video below and see how it all went down...
After the pair's relationship seems to have deteriorated in the last couple of days, they were having a bit of a dig at each other as they went to bed. After Austin kicked out at James, he turned and said, "Listen, don't because you don't want me to start. I'll hurt you."
Austin replied, "You're not gonna hurt anybody", before James said, "If you want to start playing with the rough boys, you're gonna get hurt. You're used to playing with little soft boys. Don't play with real boys."
Austin then jabbed back, "Don't play with the dancer. Yeah cos the dancer's the rough boy."
Picture: Channel 5
The exchange sparked a flurry of comments from fans on social media who were split in their thoughts on whether James' 'little soft boys' comment was actually homophobic.
Let's twist it and make out @The_JamesJordan is homophobic. He is not. I'm gay and I watched last night's ep. #cbb #cbbjamesj

— Ricky Johnston (@rickyjohnston26) January 11, 2017
@Matts_Tweeting I dont really like him, i don't think he is really homophobic, but at the same time what he SAID definitely was #CBB

— P!nkism (@MidApollo) January 11, 2017
People take homophobia to the extreme, I did not take James J comment to heart as I feel like he would've said the same words to any1. #cbb

— RIP Jon McAlpine (@BallSophie16) January 11, 2017
#CBB James comment was pure homophobic

— Joe (@JoesPhilosophy) January 11, 2017
Are people being serious....... Calling James J homophobic because he stood up to Austin who started on him #CBB

— Dyln (@HausofDylan95) January 11, 2017
James J being homophobic with his "soft boys" comment #CBB

— Roger Lee ☃️ (@rogerlee29) January 10, 2017
Some fans even felt that Austin's sarcastic comment about the 'dancer being the rough boy' was made in a more derogatory way than James' and opinions really couldn't have been more divided.
One fan even reminded his fellow Twitter users that James was actually the person who said he didn't have a problem with Austin being gay after another housemate, Stacy made comments about him being' the gay boy'...
Highly doubt James Jordan is homophobic, infact didn't he go to tell off Stacy for her 'gay boy' comment before she dragged it back? #cbb

— James Gunn (@The_Gunn_Man) January 12, 2017
But whilst this convo caused a split in opinions, there was some news that will please CBB fans everywhere...Friday night's live eviction will still be taking place!
After Ray J left the house and Brandon Block walked, the eviction was in doubt, but according to reports the show must go on.
You may also like...