James Corden's Case Of Mistaken Identity
8 January 2015, 08:09 | Updated: 4 December 2017, 11:10
The 'Into The Woods' actor causes mischief by sending his lookalike, Wes Howson, out on to the streets!
Wes made headlines in 2013 when he enjoyed an evening living the high life in a Manchester club pretending to be James Corden. Club goers mistook the IT worker for his OBE doppelgänger, and 'The Northern Corden' was born!
Dave Berry and Lisa Snowdon connected the pair over the phone when James previously visited Capital, it was only right that the could-be brothers meet in person, and the duo couldn't help but cause mischief...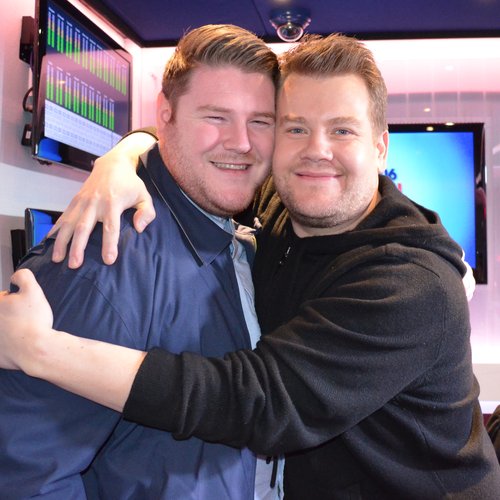 After introducing the pair, Dave and Lisa sent Wes out onto the streets in an attempt to fool members of the public to see just what 'James Corden' can bag himself. Kicking things off at a five star hotel, the cheeky chap goes into the establishment under instruction, from James, to try and bag a free room for himself and his beautiful 'Into The Woods' co star Emily Blunt.
Watch the video above to check out just how Wez gets on with his Capital challenge...
'Into The Woods' starring James Corden, Emily Blunt and Meryl Streep hits UK cinemas on Friday 9th of January.
Catch Dave & Lisa's interview with James & Emily this Saturday (10th January) from 6am.
You May Also Like