WATCH: James Corden Just Got OWNED In A Surprisingly BRUTAL Rap Battle!
Drop the Mic w/ Anne Hathaway
05:17
We all know James can sing; we have seen all of his Carpool Karaoke sketches eight times over. Each. But who knew him and Anne Hathaway would give Eminem a run for their money?
James is at that level of fame where he could get any celebrity to do whatever he wants - it's incredible... But maybe he'll start to regret this one.
The host of 'The Late, Late Show' was joined by Academy Award-winner, Anne Hathaway, but we don't want you getting your hopes up for a Carpool Karaoke situation. This is much, much, MUCH better.
James and Anne both entered the arena to hip-hop ballads, flung off their gowns and that's where it escalated. Very, very quickly.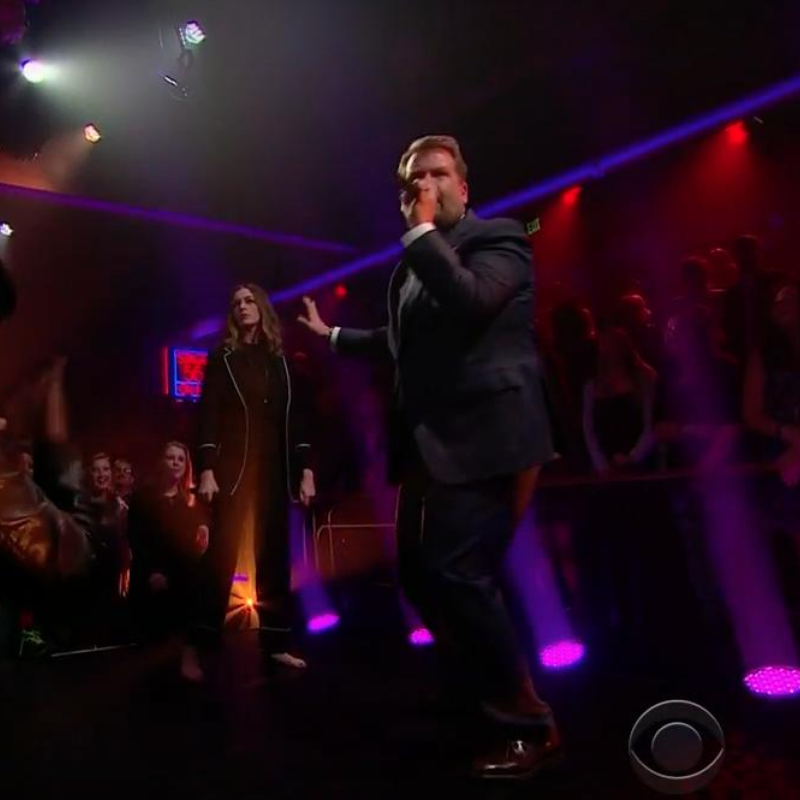 We were expecting some light-hearted jabs about each other's hair colour... It turns out that those two WENT IN. They were slagging off career history; ratings and reviews and even went on about each other's fashion sense. We're still trying to work out what half of the swears that were bleeped out were!
But seriously, James - if you could make celebrity rap battles a thing, that would be great.
You May Also Like...