WATCH: British Jake Gyllenhaal Is Even HOTTER Than Regular Jake Gyllenhaal!
30 July 2015, 07:24 | Updated: 4 December 2017, 11:10
Yep, this is a video of Jake Gyllenhaal doing a British accent. You're welcome WORLD!
There's no denying it! Jake Gyllenhaal is all sorts of hot, with his rugged beard and undeniable charm mixing to make one SERIOUSLY swoon-worthy combination.
Although stop for a moment and imagine yourselves a smooth-talking, BRITISH, Jake Gyllenhaal.
A Jake Gyllenhaal that likes to grab coffee in London's Shoreditch and probably spends hours in there, just reading the classics... Because that's exactly what Capital's Dave Berry and Lisa Snowdon have created by putting Jake to the test to see if he could pass as one of our own.
Like most Americans doing a British accent, Jake manages to sound more British and refined than the lot of us. So smoooooooth.
Popping in to Capital to celebrate the release of his newest movie 'Southpaw', we also put Jake to the test in ANOTHER way. We send Lisa Snowdon in and see if Jake is really as tough as his character Billy "The Great" Hope...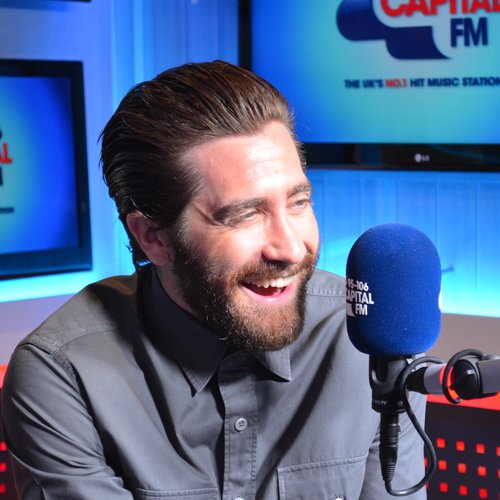 For more celebrity mash-ups and exclusive interviews, don't miss Dave Berry and Lisa Snowdon every Saturday from 6am.
You May Also Like...