VOTE: Can Justin Bieber Actually Make It Two Consecutive Weeks At No.1 With 'Cold Water'?
28 July 2016, 13:09 | Updated: 4 December 2017, 11:10
Are Justin Bieber and Major Lazer ready to start a never-ending run of weeks at No.1? It might just happen.
Was anybody really in any doubt that Justin Bieber and Major Lazer wouldn't grab the No.1 spot just days after the release of 'Cold Water'. Jonas Blue's reign is over after two weeks at the top with 'Perfect Strangers', but that doesn't mean he can't climb straight back to No.1...
Here's a look at the contenders for this weekend's No.1 spot:
Current No.1: Major Lazer feat. Justin Bieber & MØ - 'Cold Water'
Justin Bieber has now got a total of two No.1 singles in 2016, the first being 'Love Yourself' obviously, and we've got a feeling it might just match the epic SEVEN weeks the ballad spent at the top.
Thank you. #ColdWater https://t.co/2JUbgCG0no

— Justin Bieber (@justinbieber) July 25, 2016
Jonas Blue feat. JP Cooper - 'Perfect Strangers'
One thing we have learnt about former No.1s is that you can NEVER count them out as a main contender for the top spot. 'Perfect Strangers' is THE 2016 Summer anthem & it wouldn't surprise us if it went straight back into pole position.
Christine & The Queens - 'Tilted'
This little French tune has been making it's way up the chart every single week and this Sunday might be the first time we see it breach the top ten. It is a long shot to go to No.1 at the moment, but keep an eye on 'Titled' as it has major potential.
Calum Scott - 'Dancing On My Own'
Calum Scott's cover of Robyn's 'Dancing On My Own' has taken on a life of it's own over the past two months. Calum was a contestant in Britain's Got Talent, however didn't sign with Simon Cowell's label. He is now doing it for himself with an album on the way!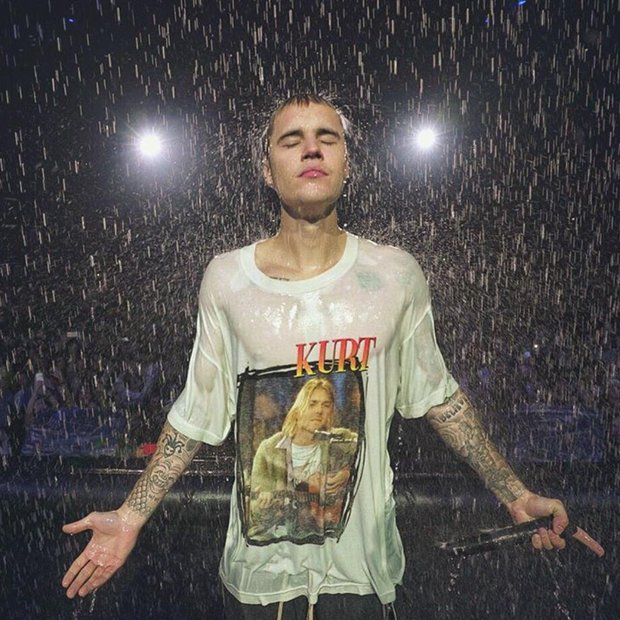 Pic: Justin Bieber/Instagram
You may also like...