A Video Of The iPhone 7 Video Has Leaked And It's Confirmed Our Worst Fears!
5 August 2016, 11:38 | Updated: 4 December 2017, 11:10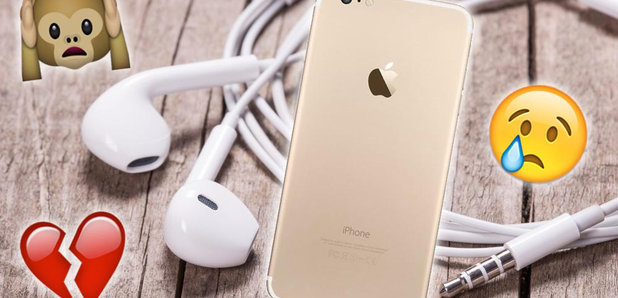 Kiss goodbye to your favourite pair of headphones...
If this leaked video is anything to go by, the rumours about the upcoming iPhone 7 were true!
> Pictures Of The New iPhone 7 Have Been Leaked... And You MIGHT Be A Little Disappointed...
The 30 second clip appeared on Chinese social media site Weibo this week, and appears to show a working iPhone 7 prototype running Apple's test software.
We reported last month that Apple was looking to ditch the much-loved 3.5mm headphone jack from their yet-to-be-announced flagship device, and if this is actually a genuine prototype, then it looks like we'll either be investing in wireless headphones or having to carry around an adaptor to make our existing pair work.
> Pictures Of The iPhone 7 Pro Have Been Leaked - And The Camera Is REALLY Weird!
The iPhone 7 is rumoured to be released next month, with three models available - the iPhone 7, 7 Plus and 7 Pro. Photos of all three variants have also leaked, and will come in a darker grey (as seen on Apple's latest MacBook line), silver, gold, rose gold and a new blue hue.
iPhone 7 Mockups Revive Rumors of 'Plus' and 'Pro' 5.5-Inch Models https://t.co/wCNwIG5Cpq by @julipuli pic.twitter.com/rduI2TVu1w

— MacRumors.com (@MacRumors) July 18, 2016
You May Also Like...