Pictures Of The New iPhone 7 Have Been Leaked... And You MIGHT Be A Little Disappointed...
20 July 2016, 16:59 | Updated: 4 December 2017, 11:10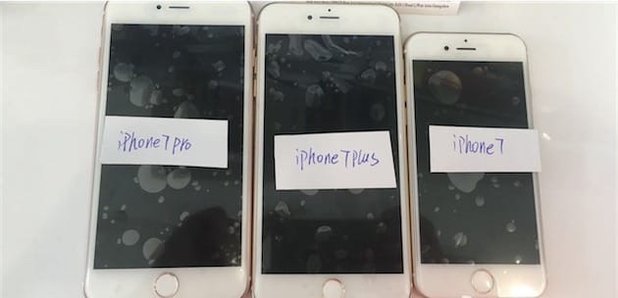 Well, that was underwhelming...
It's been almost two years since we've seen a PROPERLY new iPhone.
Yes, we know that the iPhone 6S was released last year, but it looked exactly the same as 2014's iPhone 6.
The iPhone 7 is due to drop sometime around September, and if you're after a radically new design, then we've got some bad news for you...
> The Latest iPhone 7 Rumours Spell BAD NEWS For Music Fans!
We revealed earlier this year that Apple was set to ditch the headphone jack from their upcoming flagship device, and these leaked images seem to back that up.
iPhone 7 Mockups Revive Rumors of 'Plus' and 'Pro' 5.5-Inch Models https://t.co/wCNwIG5Cpq by @julipuli pic.twitter.com/rduI2TVu1w

— MacRumors.com (@MacRumors) July 18, 2016
These leaked prototypes show a larger camera AND an 'iPhone Pro' model, but we can't help but feel that, apart from a few cosmetic tweaks and a new camera, it looks like the phone we picked up 2 years ago.
There's currently no official information regarding Apple's upcoming mobile offering, but it is expected to be announced this September, and released to the public within the weeks following.
You May Also Like...