Apple Are Removing A Much-Loved Feature From The iPhone 7 - And It's Sad News For Music Lovers!
1 June 2016, 11:27 | Updated: 4 December 2017, 11:10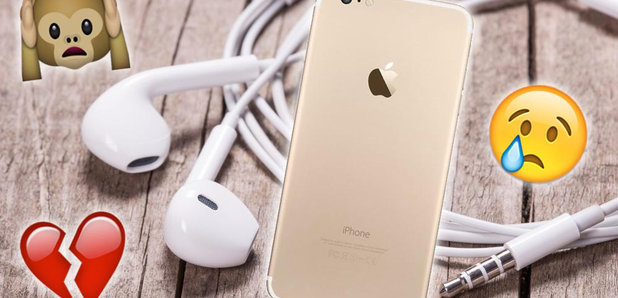 A much-loved part of your iPhone might be missing from this year's new model! #sadface
It's safe to say that half the world get hyped up by Apple revealing a new iPhone - but there's been rumours circulating for a while that one HUGE design change is coming - and not everyone is happy about it!
> Snapchat Emoji Codes Revealed: What Do They All Mean!?
It looks like we could be kissing goodbye to our headphone jacks!
An image is doing the rounds of a supposed "Lightning to 3.5mm Adapter" designed around the upcoming iPhone 7.
The device will allow you to use your existing 3.5mm headphones AND charge your device at the same time, but it does mean having another piece of plastic in your bag to lose/break/de-tangle.
> Celebrity Snapchat Usernames: Everything You Need To Up Your A-Lister Stalking Game
If you're a fan of Apple's EarBuds then you're in luck - the iPhone 7 is apparently going to come with Lightning powered headphones. The bad news? They won't work on ANYTHING other than an iPhone or iPad.
What The iPhone 7 *Might* Look Like (Pic: Mock-up)
The decision to remove the iPhone 7's headphone slot was made to make the device even thinner (because you know, they're not thin enough already...) - which also means a smaller battery (and, in turn, more Snapchat panic!).
All will be revealed in September, when Apple are expected to reveal their new flagship phone.
You May Also Like...