9 Instaoke Moments From 2015 So Far That TOTALLY Owned!
23 July 2015, 10:39 | Updated: 4 December 2017, 11:10
Take Instagram, smash it together with karaoke, and you've got Instaoke... A game celebs just can't get enough of.
From Jessie J's mad rap skills to 5 Seconds Of Summer losing their cool over some pop classics. Check out the most AMAZING #Instaoke moments of stars joining Max on Capital from this year so far.
1. Charlie XCX unleashing her inner Britney super-fan and going IN on Brit's hits
No one could possibly top these renditions of Britney.
2. Rita Ora shows off her grime skills and dominates Lethal Bizzle's 'Fester Skank'
Who knew Rita Ora had such a killer grime MC side? Joined by Charles Hamilton, Rita Ora shashes the Lethal Bizzle's hit on Capital.
3. Nick Jonas totally comes in to his own on Kanye's 'Gold Digger'
Looking unbelievably chilled at the prospect of Instaoke, Nick Jonas whips out some serious soul on Kanye West's old-school 'Gold Digger' track.
4. Bet you NEVER thought you'd see Ellie Goulding singing a One Direction song...
Well now you can, and it's just as amazing as you'd expect.
5. Ne-Yo takes on Sam Smith, Ed Sheeran & Jay-Z like the songs were MADE for him!
In all fairness is there ANYTHING Ne-Yo can't sing?!
5. WOW! Jess Glynne singing Justin Bieber's 'Baby' in homage on his 21st birthday
You're welcome Biebs!
6. Ella Eyre SO needs to team-up with Nick Jonas after hearing her slay 'Jealous'
Anyone else reckon this would be one super collaboration?
7. Little Mix get to perform the song 'Pretty Girls' which they wrote for Britney and Iggy
This could have so nearly been the next Little Mix track...
8. Jake Roche turns MC as Rixton take on Instaoke for the first time
Nearly breaking the Capital mics in the process as MC Jake goes rogue. Though who doesn't love a bad boy!?
9. Jason Derulo just being the happiest person EVER to take on Instaoke
Plus smashes covers of Shaggy and Carly Rae Jepsen - two names we never expected to say in one sentence!
Hands up if you were singing along...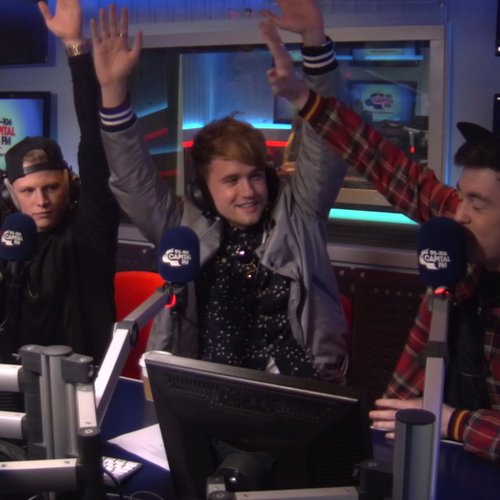 You may also like...
WATCH: Paul Rudd Sings Taylor Swift's 'Bad Blood'