Medics Step In & Protect I'm A Celebrity Campmates From Dangerous Blood-Sucking Leeches
21 November 2016, 10:52 | Updated: 4 December 2017, 11:10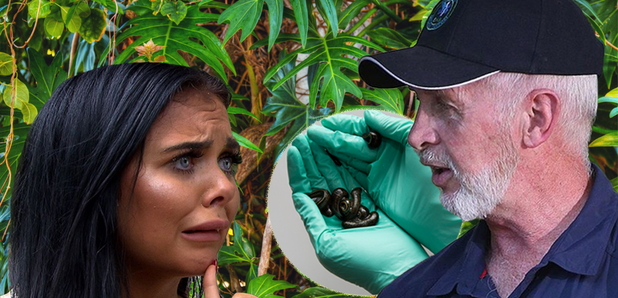 Infectious leeches are the latest creatures threatening to wreck I'm A Celebrity this year...
It seems the 2016 edition of I'm A Celebrity has seen more drama outside of the camp than any series before.
If it's not the world's deadliest spiders invading the camp then it's flesh eating eye bugs causing chaos.
Well now there's a new infestation and the show's medics have had to step in to make sure campmates are safe.
Picture: iStock
Blood-sucking leeches have made their way into the camp putting all of the celebrities at risk.
The leeches can cause very nasty infections and if they aren't treated properly or discovered early enough, they can be very dangerous for humans.
In order to ensure the celebrity campmates are safe at all times, the show's medics have provided the celebs with bottles of repellent and have given them directions to ensure they are not at risk.
These directions include checking their shoes, socks and even their belly buttons to make sure they don't come into contact with any of the blood-sucking creatures.
I'm A Celebrity's on-site medic Dr Bob McCarron claimed, "[Leeches] are attracted to the time of the month and they're attracted to heat. If it's the time of the month they will seek out the nearest blood supply."
"What they like to do on the celebrities is crawl into their socks and they do not even know it. If they walk in the rain they need to check themselves."
"It's enough to put you in a hospital, it's not a deadly one, but we've found plenty of deadly ones in the last week too."
So whilst there have already been plenty of things which have threatened the future of this series, it seems that the celebs have now been fully 'trained up' on this new danger and hopefully these leeches won't infect anyone!
You may also like...