10 Things We Would TOTALLY Miss #IfSelfiesNeverExisted
12 July 2016, 18:19 | Updated: 4 December 2017, 11:10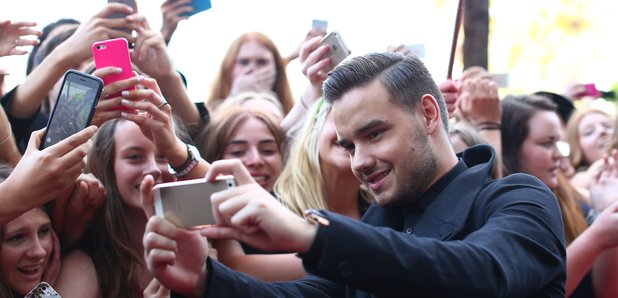 They've become a huge part of our lives and have captured so many great moments.
So we can hardly bare to think about it as we really love do a selfie or two, but these are some things we'd really miss #IfSelfiesNeverExisted...
1. Soooo many precious moments of Kim Kardashian and co
2. Duck faces...the partner in crime of the selfie
#IfSelfiesNeverExisted there would be fewer duck faces around. pic.twitter.com/wMMZEhSTYm

— Kalon Rae (@kalon_rae) 12 July 2016
3. Selfie Sticks...obviously


4. Pets deciding that they want in on the selfie action
#IfSelfiesNeverExisted we'd miss out on these epic photos...!!! pic.twitter.com/n1b3YwOfYO

— ♥ Saleh Abbas ♥ (@SyedSalehAbbas) 12 July 2016
5. This timeless moment of modern pop culture...SO MANY RTs
If only Bradley's arm was longer. Best photo ever. #oscars pic.twitter.com/C9U5NOtGap

— Ellen DeGeneres (@TheEllenShow) 3 March 2014
6. Every Instagram fitness model EVER
#IfSelfiesNeverExisted there'd be a LOT of Instagram fitness models working at Starbucks to make ends meet.

— Daniel Pearson (@daniel_pearson) 12 July 2016
7. People getting amazing selfies with wild animals
I'm totally against the selfie-stick but every now and then an exception comes along. pic.twitter.com/XdooiAEm9j

— Andrew Bloch (@AndrewBloch) 4 July 2016
8.Niall giving us these amazing insights into the lives of the 1D lads
9. Literally All things Face Swap
When your 8 year old brother pulls off the greatest executed face swap you've ever seen pic.twitter.com/UcMRgrrxUz

— Erin (@erinumbrella) March 25, 2016
10. Taylor Swift attempting to make 'Kangaroo Selfies' a thing
can we get a selfie tho pic.twitter.com/UscfTtwMxC

— Taylor Swift (@taylorswift13) December 6, 2015
So what could you not live with out #IfSelfiesNeverExisted let us know...