LISTEN: Ice Cube And Straight Outta Compton Film Cast Pick Their Ultimate Supergroup
25 August 2015, 14:22 | Updated: 4 December 2017, 11:10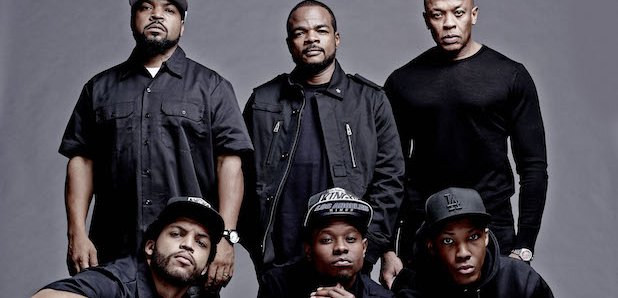 The film's stars and legendary rapper Ice Cube also discuss the importance of the new biopic film.
The cast of Straight Outta Compton stopped by Max's show this week where they opened up on just HOW important the new film is… as well as revealing their picks for the ultimate hip-hop super-group.
The film - charting the rise and fall of rap group N.W.A. - has been getting rave reviews and producer Ice Cube says it's more than just a hip-hop biopic.
"Our story is bigger than hip-hop. Hip-hop is just a backdrop," Ice Cube exclusively told Max. "This is a story of brotherhood, this is a story of make-up to break-up, this is a David vs. Goliath story, rags to riches.
"It has so many different themes that are universal," he explained. "I'm glad that audiences are getting that. This is a sophisticated movie that is more a slice of history than it is a hip-hop biopic."
PLUS… Max couldn't resist grilling original N.W.A member Ice Cube and film stars O'Shea Jackson Jr. and Jason Mitchell about which rappers they'd chose for their own modern-day supergroup.
Max picked Kendrick Lamar, O'Shea picked Lupe Fiasco and Jason picked J. Cole… and just WAIT until you hear who Ice Cube picks!
Straight Outta Compton arrives in cinemas at the end of this week.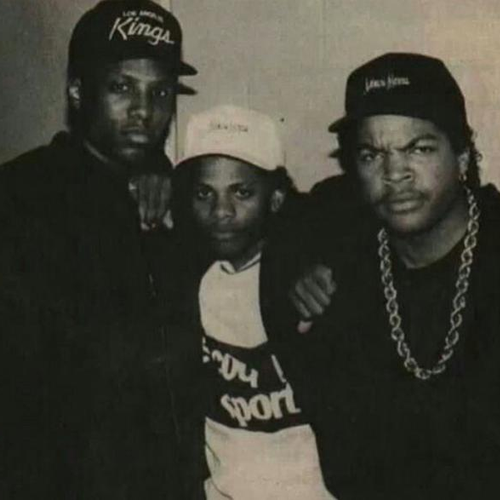 Catch Max's show on Capital Mondays to Thursdays from 10pm and Sundays from 7pm.
You may also like...
WATCH: The Weeknd's 'Can't Feel My Face' Music Video