We Reckon We've Figured Out The Perfect Time To Say 'I Love You' For The First Time To Your Bae
12 July 2017, 16:04 | Updated: 4 December 2017, 11:10
What do you think?
If you're reading this, daydreaming about bae and wondering when's the right time to tell them that you love them, well, turns out that we actually have the answer.
With Love Island-mania sweeping the nation, the guys over at YouGov asked 3,947 people about the earliest time they have ever said those three magic words: 'I love you'.
> Love Island Bosses Reportedly Forced To Evacuate The Islanders After "Serious" Concerns Of A Fire In The Villa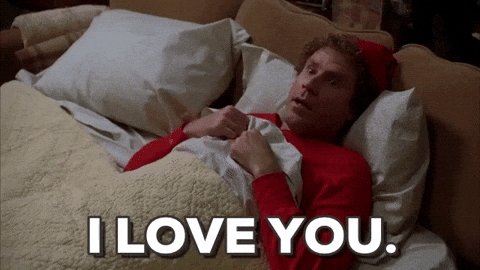 And not gonna lie, some of the results are a little depressing.
Whilst the majority of people responded with 'I don't know', the second most common response was 'within three months', with 22% of people confirming that's when they said the three magic words.
Second place was 'within six months' at 14%, followed by 'within a month' with 13%.
Now, the depressing stats come from those sad souls who have never been blessed to feel the warm fuzzy feeling of love. 7% of people said that they had never been in love, whilst 3% said they'd never told a partner that they loved them.
On the flip side, 3% of respondents revealed they said it within the space of a week!
Our advice? Say it when it feels right.