These Newly Uncovered Honey G Songs & Pics From Before X Factor Prove That She's Not A Fake Rapper
3 November 2016, 15:36 | Updated: 4 December 2017, 11:10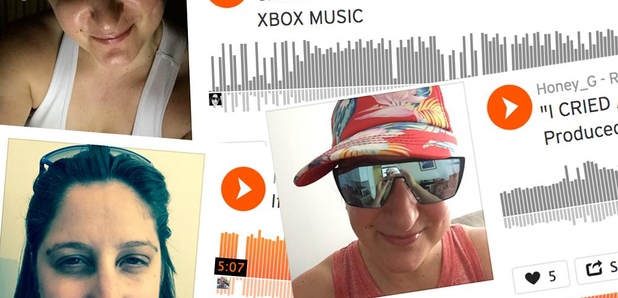 We just discovered loads of new info about Honey G and now we love her SO MUCH more...
"When I say Honey...You say G" is one of the most used sentences of 2016.
It is of course the catchphrase of X Factor contestant Honey G, whose inclusion on the show has cause loads of controversy.
People have been accusing the rapper of being a 'fake' and claimed that she was put into the show by producers. There are also those who feel Honey G should have been voted out of the show ahead of other more traditional acts.
Well after this new discovery, we can 100% say that Honey G is not a fake rapper who the show have stuck in to get ratings.
X Factor- 4th Live Show- X Factor 2016 @MrsSOsbourne @TheXFactor @TheXFactorUSA @XtraFactorLIVE @XtraFactor pic.twitter.com/Gx8MG1bABE

— HONEY G - RAP ARTIST (@The_Honey_G) October 30, 2016
It turns out that Honey G has actually been in the music industry since 1999 and started out as a DJ!
A Soundcloud account including some of her tracks from across the years has revealed loads more info about Honey G's early music career and her bio makes a super interesting read.
We wonder if Sharon Osbourne heard any of these before she put Honey G through to the live finals?
Picture: Getty
It reads, 'My name is Honey G. I started mixing in 1999. After mixing for only 4 months I made my 1st appearance at Club Abbyss in Ayia Napa and gained a residency at Gas club in the summer of 2000. I also played at Insomnia which was filmed for channel 4.'
In the early 2000's I toured across the whole of the UK playing at various clubs in Manchester, Blackpool with EZ, Nottingham with Ms Dynamite, Preston and The 112 concert in Liverpool. I was also asked to play alongside house legend, DJ John Carter in Manchester.'
In 2002 I gained 2nd place in The Ministry of Sound National Student DJ Competition and played out at Brunel University Student Union. When I was studying at University I ran some of my own club promotions and also helped out with Sun City Promotions.'
'Since returning to London in 2004 I have made some DJ appearances in London clubs such as Ministry of Sound, Spoilt for Choice, Twice as Nice, Petri in Harrow and on Freeze FM Radio.'
'I now live in London permanently and focus purely on my music production where I have recently joined soundcloud and twitter. Since April 2013 I have managed to gain a global presence in a following, in the UK, United States and many other continents. I have approximately 6000 followers.'
Amazing right!?
Since we discovered the account, the music has been wiped from it, so we can't share any of the hidden gems we heard just yet. X Factor 2016 has also been added to the name.
The most recent upload from three months ago, 'Hush Your Mouth' was literally classic Honey G though.
The account also showed that Honey G is a seriously talented producer and there were several Grime/Hip Hop tracks uploaded which the star had created herself.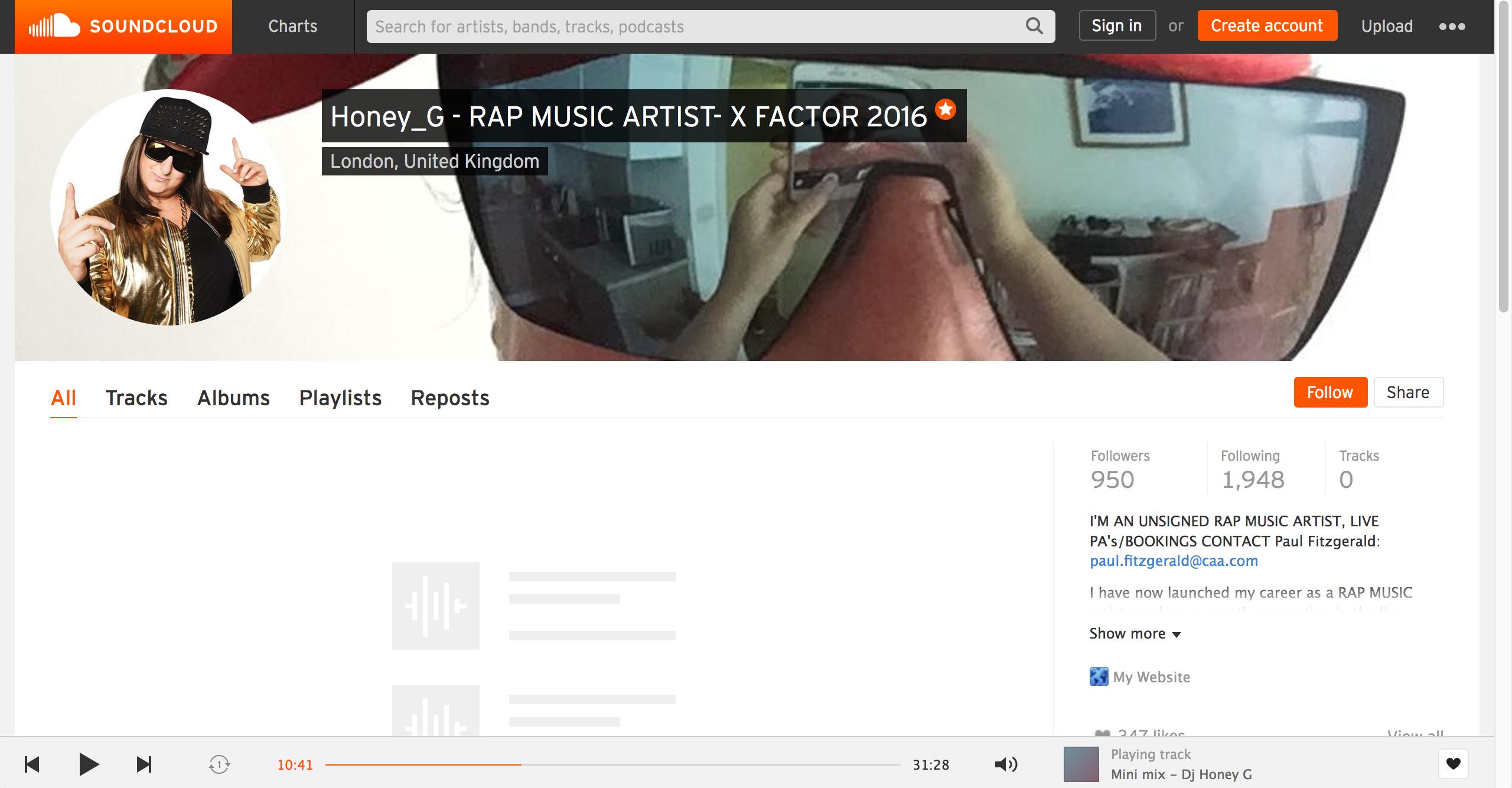 Picture: SoundCloud
What most people will be pleased about though is the fact that Honey G has been rocking those sunglasses for years.
They're not just an X Factor accessory, but an absolute staple of the Honey G wardrobe.
Check out some of the pics she posted alongside the now deleted tracks...



So now there's no debate - Honey G is the real deal people.
You may also like...