She's Back! Holly Hagan's Flown Out To Australia To Rejoin The Geordie Shore Cast
6 March 2018, 11:30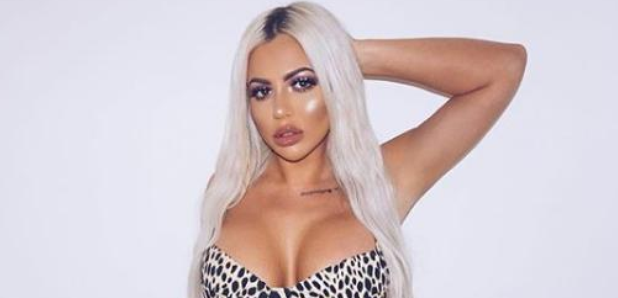 We love it when the originals return!
It's been a while since Holly Hagan hung up her pulling boots and left Geordie Shore but it looks like we're finally getting one of our faves back on the show – she's flown out to Australia to rejoin the cast!
According to the tabloids, Geordie Shore bosses have had to "break the bank" to get Holly to rejoin the show – which is currently filming a special series out in Australia – and she's flown out to meet the rest of the cast and newbies.
Holly quit the show back in 2016, vowing never to go back to the programme that made her famous, but the hefty paycheck MTV offered her was enough to tempt her back for another series.
Holly's not the first ex- star to rejoin the cast – Sophie Kasaei also quite but is now is a full time cast member again – while others like Gary Beadle have recently departed.
She previously ruled out a return to the show as the unhealthy lifestyle wasn't for her any more. She added, "I have absolutely no plans whatsoever in my life to ever return to that show, I am completely 100 per cent done with it.
"People watch it and think it's the most amazing thing in the entire world, but there are a lot of things they never see and many can't hack it. I have a breakdown every series, a complete mental breakdown.
"You put on fifty stone while you're in there, you finish filming and your kidneys hurt from all the drinking, and you just feel horrible."