#TheBoysAreBack! The High School Musical Lads Have Reunited And We've Never Fangirled Harder!
6 October 2016, 08:23 | Updated: 4 December 2017, 11:10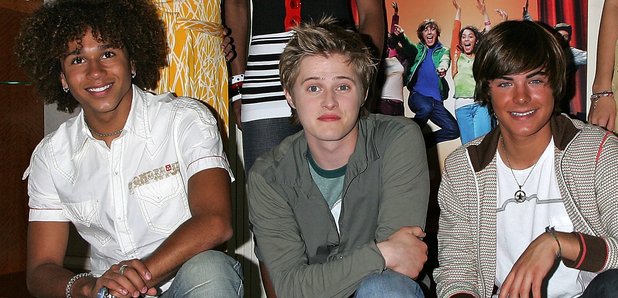 You agree that this reunion is everything, right? After all, we're all in this together.
If we could have a moment to watch the entire 'High School Musical' trilogy (extended director's cuts, obvs) because some of the film's main stars met up in New York and we've now got feelings we've never had before.
Corbin Bleu was performing in the Broadway musical, Holiday Inn, and Zac Efron and Lucas Grabeel popped by to check him out and take the world's most adorable photo. Ever.
Zefron uploaded the snap with the hashtag '#theboysareback' and if you don't mind, we'll just get this out of our system; "The boys are back! Gonna do it again! Gonna wake up the neighbourhood! The boys are back!" We feel better now. Thanks for baring with us.
@MrGrabeel and I saw @corbinbleu DANCE on AIR ala Fred Astaire last night. Lit the stage on ! Check out #HolidayInnMusical. #theboysareback pic.twitter.com/mB8puTAwOa

— Zac Efron (@ZacEfron) October 5, 2016
Lucas also shared an adorable picture, commenting "Just a couple of wildcats on a #Broadway stage. @corbinbleu killed it last night in #HollidayInnMusical! @ZacEfron So much love for these guys."
We agree, Mr Grabeel, we have so much love for you guys too.
Pic: Instagram
You May Also Like...