WATCH: Graduating Students Perform Medley Of Hits From 'Shake It Off' To 'Uptown Funk'!
3 June 2015, 11:31 | Updated: 4 December 2017, 11:10
Congratulations Kahuku Class of 2015
09:42
The year group sing hits from acts like Jackson 5 and Macklemore to say good bye to high school.
This is how you make graduation a moment you and your family will NEVER forget… by performing a HUGE medley of pop hits to mark the moment!
The senior class of 2015 from Kahuku High School out in Hawaii have performed and recorded an INCREDIBLE singing and dancing routine for their graduation.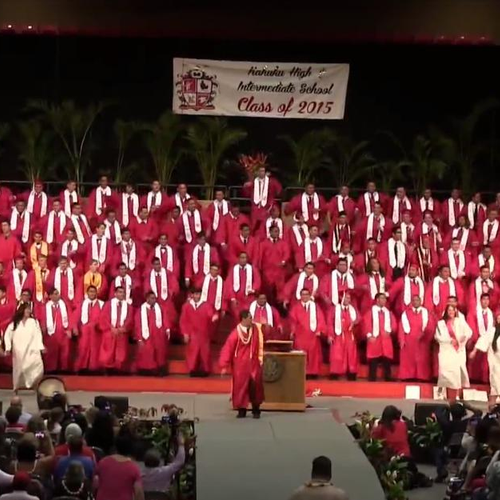 Using some SERIOUSLY good choreography, created in just two days, the students perform everything from Wiz Khalifa's 'See You Again' and Mark Ronson's 'Uptown Funk' to Taylor Swift's 'Shake It Off' and Miley Cyrus' 'Wrecking Ball'.
The video rounds off with the graduating students performing the 'Kaipahua Kura', their version of the Maori people's 'Haka' war dance.
You may also like...
Check Out ALL The Latest Hit Music Videos Below: