Harry Potter Fans Rejoice! This Awesome New Voldemort Film Is On The Way After Being Endorsed By Warner Bros
2 June 2017, 17:40 | Updated: 4 December 2017, 11:10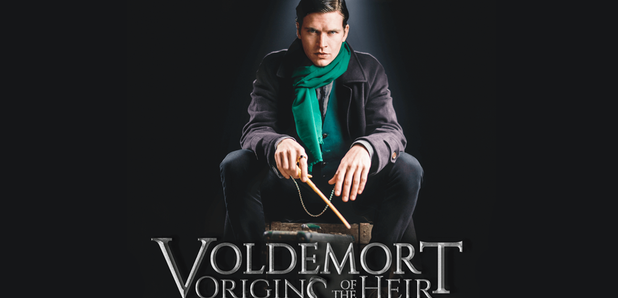 As if by magic, all our HP dreams are coming true!
Yes you read that right. There is going to be a brand new film from the Harry Potter world and it's called Voldemort: Origins of the Heir. Begin your frantic celebrations...now!
Such exciting news.
The Harry Potter References That You Probably Missed In Fantastic Beasts
But whilst the trailer above is actually incredible, all is not quite what it seems. The film is not being made by the creaters of the rest of the h~P films, but is actually fan made. Yes, the trailer above was created by Potter FANS. This whole thing is just mind-blowing.
Tryanfle Films are the team behind the trailer and are crowdfunding the film. Whilst the film is technically unofficial and hasn't received any backing from J.K. Rowling, Warner Bros, who produced the original Harry Potter series have given them the green light.
Speaking in a recent interview, the film's director Gianmaria Pezzato said, "We had a private and confidential discussion with Warner Brok. who contacted us during the period of the crowdfunding campaign. The only thing we can say is that they let us proceed with the film, in a nonprofit way, obviously."
Discussing the story of the film, he went on to say, "We wondered, "What made Tom Riddle become Voldemort? What happened in those years, and what really went down at Hogwarts when he came back? A lot goes unspoken. This is story we want to tell: The rise of the Dark Lord before Harry Potter and his first demise."
We. Are. So. Excited.
If you can't wait for that, check out this cool video when we mashed up Harry Potter and Stranger Things...