Camila Cabello Had A Mean Girls Moment When She Turned Up To Taylor Swift's Halloween Party As An Actual Grandma
28 September 2017, 14:29 | Updated: 4 December 2017, 11:10
This happens to us every. single. year. so we totally get it.
Remember in 'Mean Girls' when Cady Heron showed up to a Halloween party dressed as the 'ex-wife', whilst all of her gal pals were in sexy outfits? Well, that situation basically happened to Camila Cabello in real life.
And NGL, it sounds a bit stressful.
> 29 Incredible Celebrity Halloween Costumes: The Spookiest Outfit Ideas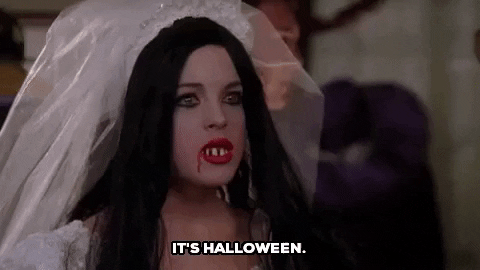 The stunner recently appeared on The Tonight Show Starring Jimmy Fallon and spoke about that cool time that she wore a grandma costume to Taylor Swift's Halloween party.
Talking about the other guests at the party, Camilla revealed that from "left to right, just like models" and then you reached Camilla and she referred to her costume as a "fat Grandma that couldn't find her cat because she sat on it".
Creativity at its finest, obviously.
She also revealed that she made the costume herself. "I got the stuffed animal and my mum helped me tape it to my butt".
However, it didn't last that long because when she arrived at the party "these two attractive guys came in… I had this black turtleneck and pants under it, so I just went to bathroom and took it off. Then I came back and I was just like, 'It was really hot'".
We get it - that is literally us every Halloween.
Keep Up To Date With All Things Camila Cabello With Our Cool AF App. This Way To Get Your Hands On It.
Remember when Camila absolutely nailed Despacito?