"I'm Going In To The Studio With Pharrell": Gwen Stefani On New Music
10 September 2014, 11:48 | Updated: 4 December 2017, 11:10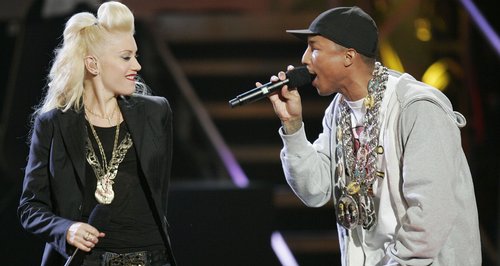 Gwen Stefani is working with Pharrell Williams on her own new music as well as a No Doubt album!
It's been a while since we have heard any new music from Gwen Stefani, but she's back with a double whammy –as well as a new solo album, Gwen has revealed there will be another No Doubt album too!
While she's been away from music, Gwen has been focusing on her L.A.M.B fashion line but she says that now she is "all about doing music". Exciting!
Gwen told MTV News , "At this point I'm thinking about both, I can do both [music and fashion]. And it's just an amazing time; so many opportunities. I'm going into the studio tonight with Pharrell [Williams], I'm going to be writing and also just seeing what comes along my way. I've been recording a few things. …"
We're glad Gwen is coming back to music – her last album 'Sweet Escape' was released EIGHT years ago!
Gwen has teamed up with Pharrell, who is her fellow new judge on The Voice USA, but it's not the first time the pair have worked together – Gwen and Pharrell previously collaborated on her 2005 hit 'Hollaback Girl'.
Pharrell recently said of Gwen, "You'll never believe that she does not look her age, she doesn't look like she's had three children — but that's the cool part, she is her age and she's had three children and she's killing it."
"When I tell you she's killing it, it's another level. Gwen is somewhere else."
And you'd do well to listen to Pharrell's pearls of wisdom, as the last person he talked up DEFINITELY had a huge impact on the music scene.
Pharrell said, "The last time I said this was about Miley [Cyrus], everyone was like, 'What? That's Hannah Montana'"
"All I know is what I feel and what I'm convicted by and I can tell you that Gwen is on something else right now."
We trust you, Pharrell!
You May Also Like…