Glee's Matthew Morrison Has Just Welcomed A Baby Boy & His Name Is SO Unusual
23 October 2017, 16:17 | Updated: 4 December 2017, 11:10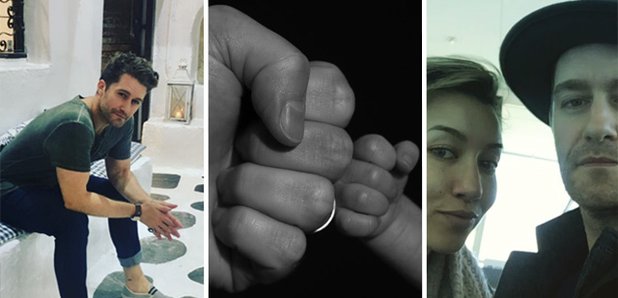 YAY!
Glee's Matthew Morrison has just become a Daddy!
The actor and his wife have shared photos on Instagram as they excitingly welcome their little boy, Revel James Makai Morrison into the world.
> The Creator Of Glee Has Finally Spoken About That Feud Between Lea Michele And Naya Rivera!
Writing on Instagram, "To my newborn child, Revel James Makai Morrison: Your Mama and Papa got this!! Trust in us to guide and protect you always. To lay the tracks so your choo choo train will run smoothly throughout this world".
He continued that his newborn baby would "have all the tools to soar! We love you, and are so thankful for your arrival! The adventures are just beginning".
Teen Wolf star and Matthew's buddy, Colton Haynes has liked the photo on Instagram so it seems that news is travelling fast.
Congratulations guys!
Remember when fellow Gleek Lea Michele had a bit of a blunder on This Morning?
> We've Got More Gossip About Your Favourite TV Shows Over On Our App.