This Girlfriend Left Her Boyfriend Home Alone For A Weekend And He Basically Gave Up All Hope Of Surviving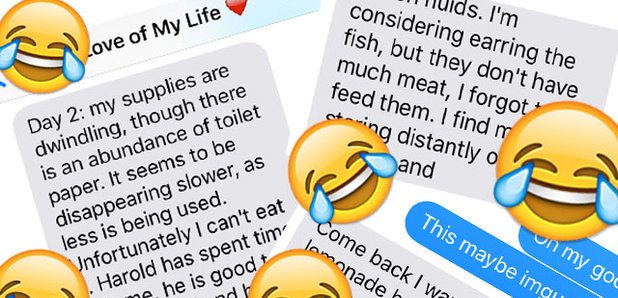 It can be tough being home alone and having to fend for yourself, but this guy just simply could not cope. Like, at all.
As the age-old saying goes; 'behind every strong man, there is a strong woman'. This story proves this to a tee.
Because when this girlfriend left her boyfriend home alone for a weekend, his life pretty much fell apart.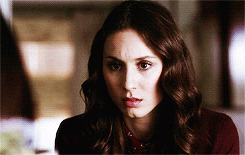 Or at least, he thought it had.
The woman posted her hilarious text thread to the online forum, Imgur and it quickly went viral - in just 4 days, it has been liked over 23,000 times.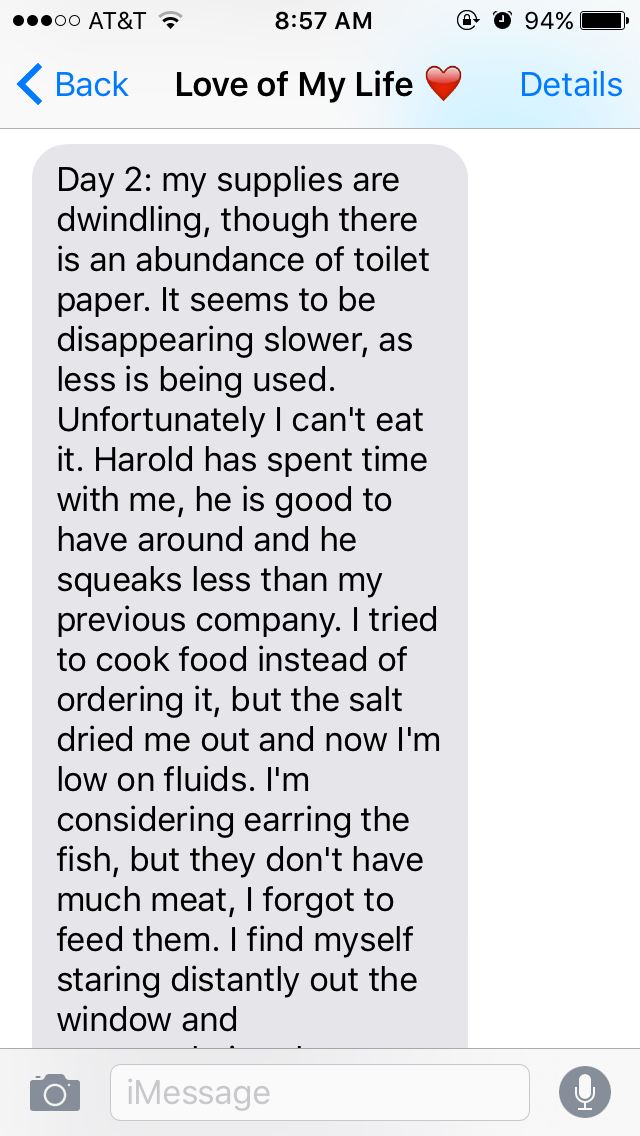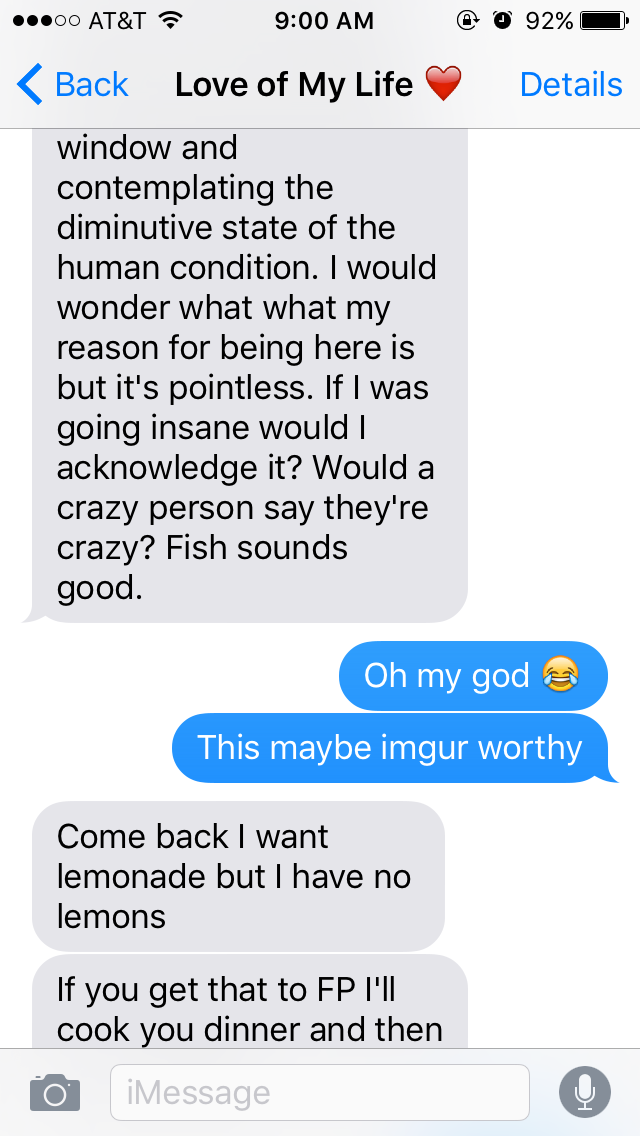 The long-winded message from her other half begins, "Day 2: my supplies are dwindling, though there is an abundance of toilet paper. It seems to be disappearing slower, as less is being used. Unfortunately I can't it".
Now, let's get something straight… the girl left him home alone to visit her family for a LONG WEEKEND.
No no, it wasn't for weeks on end.
It continues…
"Harold has spent time with me, he is good to have around and he squeaks less than my previous company". Turns out, Harold is the family guinea pig.
Although, things do get quite serious.
Because... the guy runs out of food.
And instead of going to the shops and cooking something, he contemplates eating the goldfish.
Which is a completely normal thing to do… right?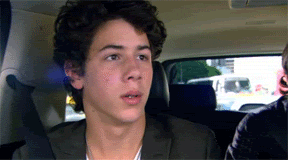 He explains, "I tried to cook food instead of ordering it, but the salt dried me out and now I'm low of fluids".
Err… there's a thing called a tap that produces this really hydrating liquid called WATER. Try that if you're low of fluids.
"I'm considering eating the fish, but they don't have much meat, I forgot to feed them".
Instead of killing your pet, why not opt for a delicious takeaway? Or even pull out a cookbook and test our your culinary skills? No…?
He finishes, "I would wonder what my reason for being here is but it's pointless".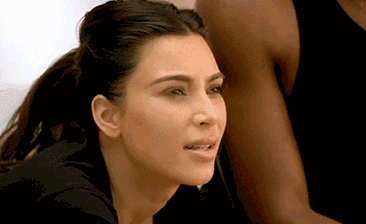 Please pray for him.
You May Also Like...