WATCH: The 9 Gilmore Girls Spoilers That'll Get You SO Stoked For The New Season
14 November 2016, 16:59 | Updated: 4 December 2017, 11:10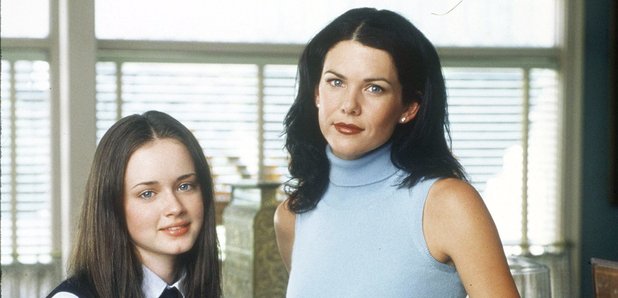 WARNING: Proceed with caution. Spoilers lie ahead.
It feels like we have been waiting forever for everyone's favourite TV show, Gilmore Girls, to return but FINALLY, we have some details.
Grab a cuppa (or a coffee and pretend you're at Luke's) and let us tell you everything you need to know.
1. The Release Date.
Yep, we FINALLY have an official release date for the new series and we don't have to wait that long.
November 25th. Pencil it in your diary. Cancel any trips. Take the day off work. Throw a 'Gilmore Girls' themed party. Invite your friends round.
In true Gilmore Girls style, they made us feel emotions that we forgot we had in an announcement video. We got to see Stars Hollow in all its wonderful glory - including Luke's.
2. The Death Of Richard Gilmore.
The real life death of Edward Hermann, who played Richard, shook the cast and crew and so the revival will deal with this. According to producers, the death has given the show a "depth and emotional complexity".
3. The Set.
We've wanted to live in Stars Hollow since the show aired first time round but it's changed somewhat over the years. So much so that it is now home to Pretty Little Liars.
Minds blown? Yeah, us too.
This means that a lot of the iconic buildings have had to be redone for the shows return.
Director, producer and writer of the show, Amy Sherman-Palladiono revealed that they "had to go back in and rebuild all the sets. It was an interesting journey because they weren't there". She goes on to comment that it was ESPECIALLY weird having to build Luke's Diner.
Yeah, we can imagine.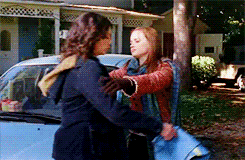 4. Rory's Career.
Fear not, she's still a journalist and obsessed with learning new things.
Sadly though, she hasn't yet settled down. Alexis Bledel, the actress who plays Rory even goes as far to say that "she's kind of crashing on couches, staying with friends, not necessarily planting roots anywhere."
However, what we do know is that Rory is living and working in London AND we're expecting the first couple of minutes of the revival to focus on Rory returning to Stars Hallow from her life in London. And yes, her return involves copious amounts of caffeine and Pop-Tarts.
However, that said, her career hasn't come without its bumps in the road as she is rumoured to have begun her job in the newspaper industry just as newspapers were becoming irrelevant.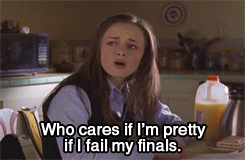 5. Rory's Ex-Boyfriends.
So whilst Rory might not be planting roots anywhere, all of Rory's exes will make an appearance.
I know, we can see heartbreak in the not too distant future.
The actress won't reveal who she ends up with though. Obviously.
Although, Jared Padalecki who played Dean revealed that he thinks fans will be "unhappy" with Rory's love life which does NOT sound good.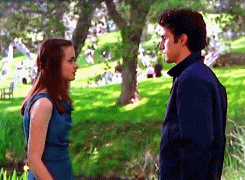 6. One Of The Gilmore Girls COULD Be Pregnant.
This theory is two fold and mainly Instagram based.
Firstly, a shot of Pop-Tarts circling an apple sent social media into overdrive because the ONLY time that Lorelei has ever craved an apple is when she was pregnant with Rory.
Secondly, if you look closely at the compact mirror in this photo, fans are pretty convinced that you can see a baby stroller.
7. The Seventh Season.
We're expecting the seventh season of Gilmore Girls not really to be acknowledged for the pure and simple fact that Sherman-Palladino had nothing to do with it.
8. There Are No Plans For More Gilmore Girls After The Revival.
"It is what it is right now. We put this together, we told these stories, and now we throw them out into the universe", Sherman-Palladino revealed.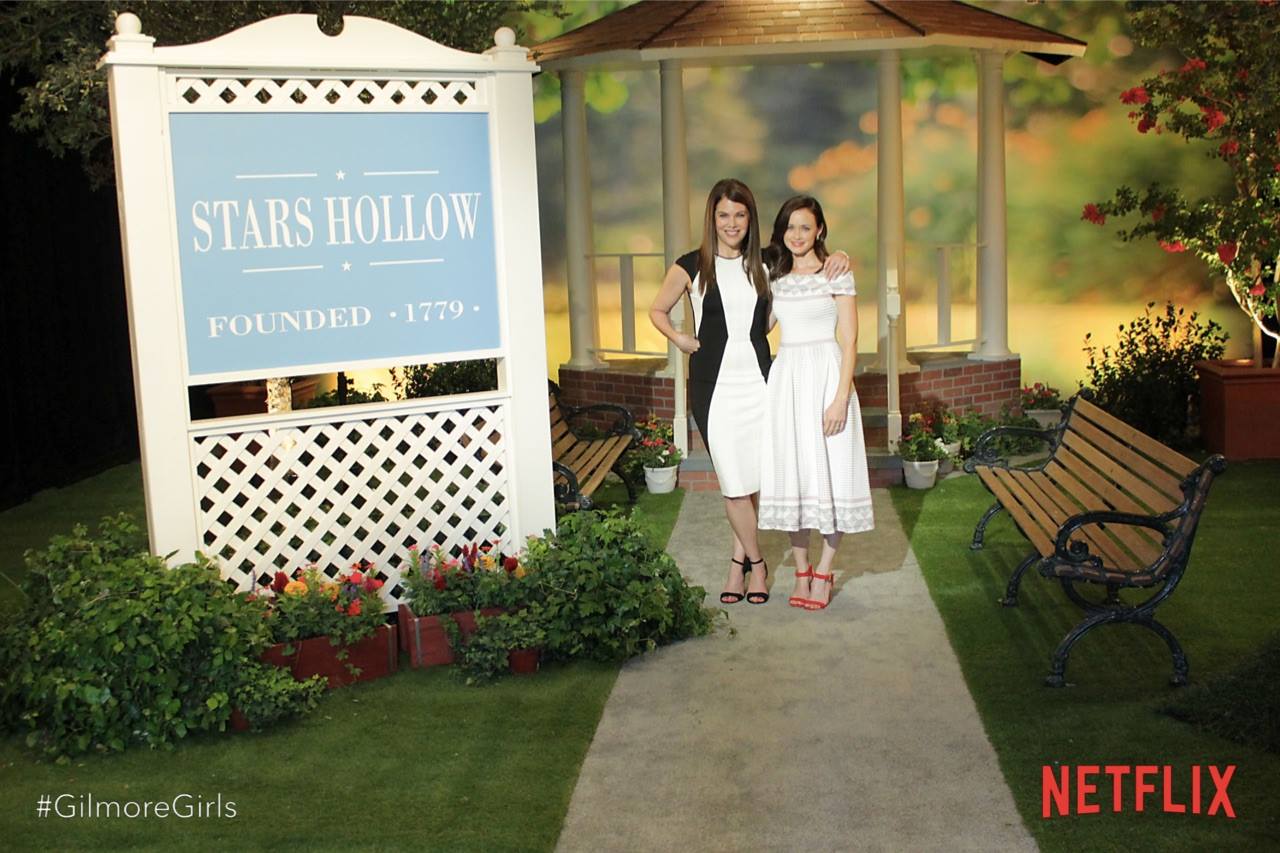 9. The Speed Talking.
There's something about talking about Gilmore Girls which makes Lauren Graham (Lorelei) and Alexis Bledel (Rory) talk SO FAST THAT WE CAN BARELY COPE.
Lorelei is known for her excessively fast dialogue but it's one of the things that she loves about the role. "It brought me back to the first time I read this part and fell in love with it. It feels like a perfect fit, I couldn't believe I got to do it again", she says.
So, there you have it. Gilmore Girls will return on November 25th and there are no words to explain our excitement.
You May Also Like...