Gigi And Bella Hadid's Naked Vogue Pictures Haven't Gone Down As Planned
30 January 2018, 15:52
"I really don't get this at all....."
The two model sisters might have posed up a storm for their joint British Vogue cover but they probably weren't expecting the response they got.
In the black and white pic in question, Gigi and Bella can be seen cuddling together facing each other in their birthday suits. Yes, as in stark naked.
Since the pic was posted by Edward Enninful the editor of the prestigious publication, it's received loads of less than complimentary comments ranging from "disturbing" to "incestuous."
One angry person tweeted: "why are we collectively pretending the Gigi and Bella Hadid pic isn't f****** weird."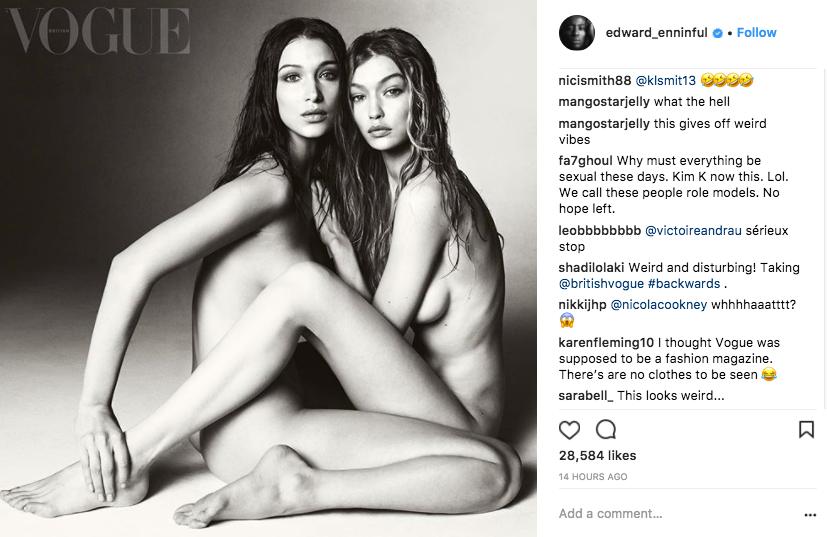 Another two people commented under the pic on Insta: "OMG this is too much! It's really quite disturbing actually" and "I really don't get this at all....."
A few users even claimed that the pic made them feel "uncomfortable," all while making fun of the dodgy Photoshop which to be fair does make Bella not look like Bella. But hey, what do we know?
Luckily, it's not all negative comments as one Insta user slammed the naysayers for not being able to appreciate the art.
Interestingly, both Bella and Gigi have avoided posting the controversial snap on their Instas but opted for pics of their covers instead.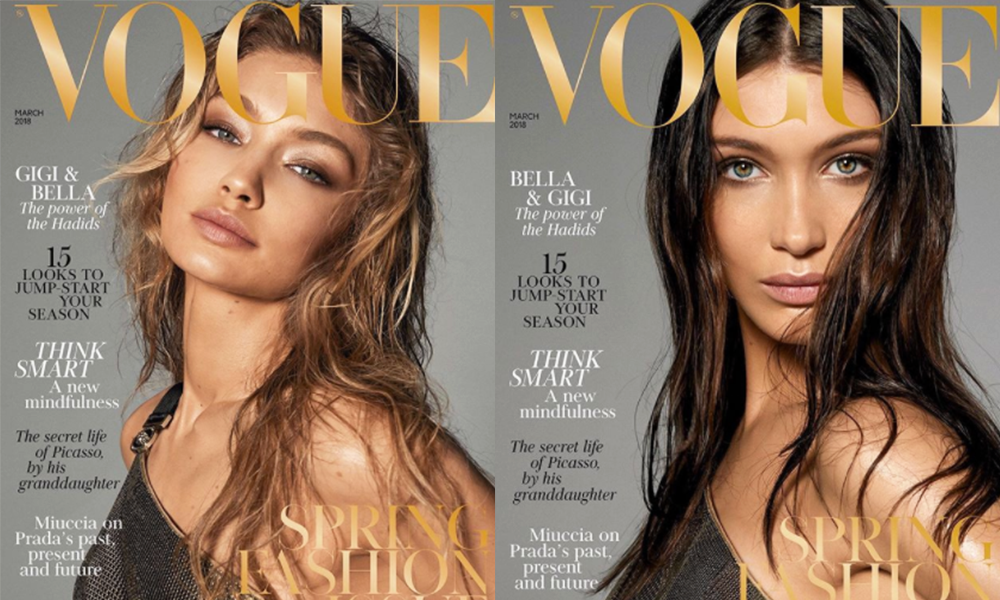 Hate 'em or love 'em, these two girls are bossing the fashion scene. Here's a throwback to the time Gigi Hadid lost a shoe while on the catwalk and played it off like a G...