Pop Superstar George Michael Has Died On Christmas Day
25 December 2016, 23:50 | Updated: 4 December 2017, 11:10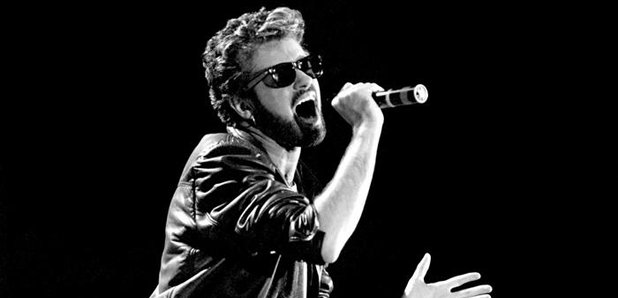 The legendary Wham! singer passed away on Christmas Day.
The 53-year-old rose to fame as a member of Wham!, known for their hits Club Tropicana and Last Christmas.
Michael - whose real name was Georgios Kyriacos Panayiotou - sold more than 100 million albums throughout a career spanning almost four decades.
He was set to release a documentary in 2017.
In a statement, the star's publicist said: "It is with great sadness that we can confirm our beloved son, brother and friend George passed away peacefully at home over the Christmas period.
"The family would ask that their privacy be respected at this difficult and emotional time. There will be no further comment at this stage."
People reacted with shock on social media websites.
Martin Fry, lead singer and songwriter with Look Of Love band ABC, said on Twitter: "Absolutely devastated to hear of the loss of @GeorgeMichael Truly brilliant talent #sad #sad #sad."
Contemporaries Duran Duran referenced the so-called "curse of 2016".
The band posted on their official Twitter account: "2016 - loss of another talented soul. All our love and sympathy to @GeorgeMichael's family."
This year's X Factor winner Matt Terry said: "Noooooooooooooooo! I cannot believe this !!!! RIP George Michael".
Matt Lucas, who worked with the singer during a sketch for BBC comedy Little Britain, said: "Well 2016, you had to just take one more, didn't you?"

Michael nearly died from pneumonia in late 2011.
He received treatment in a Vienna hospital after which he made a tearful appearance outside his London home.
He said it had been "touch and go" whether he lived.
Surgeons had performed a tracheotomy to keep his airways open and he was unconscious for some of his time in hospital.
Michael's 1990 album Listen Without Prejudice Vol. 1 had been set to be reissued.
It was due to be accompanied by a new film featuring Stevie Wonder, Elton John and the supermodels who starred in the video to his hit single Freedom! '90.
(c) Sky News 2016: Pop superstar George Michael dies, aged 53